Main points to focus on when hiring the best ecommerce developers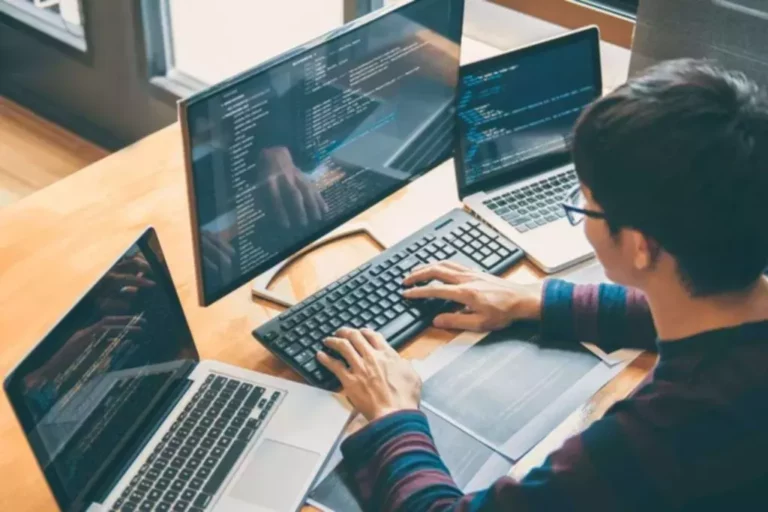 Today, the ecommerce industry is booming all over the world thanks to the growth in the number of online customers. Gone are when shopping was about leaving the house, finding the nearest store, and purchasing the necessary goods. Now you may order the desired things to any part of the planet. Therefore, enterprises are actively looking to launch their commercial platforms.
When making a website, there are several variants to accomplish this task. You may outsource your project to a specialized company or hire ecommerce developers. Let's talk about what these specialists do and what benefits they bring to the firm.
The role of an ecommerce developer?
According to reviews, in 2021, above 93% of Internet users made purchases in online stores. No doubt, any business that wants to be successful must harness the opportunities of ecommerce as it drives sales. Web developers provide significant assistance in this matter. They create online pages from scratch using different techniques and platforms.
By paying close attention to the online page, such professionals improve the overall customer experience of visiting the platform. User experience is usually associated with the likelihood of making a purchase, so many online stores hire specialists to optimize their websites, which may seriously increase their revenue.
Experts predict by 2040, ecommerce retail sales will account for approximately 95 percent of all purchases. The pandemic has had a significant impact on conversion rates. If you want to launch an online store yourself or have a team of professionals who may do it, why use the services of ecommerce developers?
It is possible to do without outside help when you are just beginning a business. As the firm expands and the number of customers grows, the platform evolves, requiring more time, attention, and money to keep it up and running. And regardless of the size of the business, this can be problematic if you don't hire developers.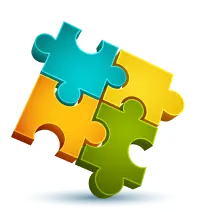 We are confident that we have what it takes to help you get your platform from the idea throughout design and development phases, all the way to successful deployment in a production environment!
Contact us
Web development is becoming increasingly complex due to the progress in programming technologies, each of which has its set of languages, integration tools, and development techniques. Because building a full-stack team is difficult, so many organizations hire web developers specifically to ensure project implementation.
When is it time to find an ecommerce developer?
In case you plan to build a website from scratch, you need to be knowledgeable in various programming techniques; otherwise, the result may be very different from expectations. The best way to get a functional app is to hire a development team to take care of your platform from the first steps to the finish, saving you time and money. We recommend you turn to professionals for help when you have a precise idea about the brand, the website's conception, and the checklist of tasks the online page should perform.
You can also use the services of developers if you have a functional online page that you want to update, add new features or transfer to another platform. When you have a chance to delegate platform development to a professional, relying only on yourself is inefficient. Carelessness may harm the project, and your specialists must do the job again.
Primary areas for ecommerce specialists
The main task of developers is to form an online shopping experience that customers like. These professionals are often tasked with creating original ways to improve customer interactions on a website or app. It involves adding new features, changing an existing design, or removing unnecessary elements negatively impact the user experience. Consider the primary responsibilities of ecommerce specialists:
Software development: programming professionals can design, build, and maintain ecommerce software, applying all the skills needed to create and test various software for ecommerce platforms, such as websites, solutions for computers and smartphones, embedded IoT systems, etc.
UI/UX Design: this service is related to platform functionality, adaptability, and user experience. The simpler the interface, the easier it is for customers to navigate and perform the necessary actions. When you work with ecommerce designers, they create graphical interface elements, including animated details, buttons, menus, pictures, and more.
Front-end design: is the process of creating elements that interact with customers, e.g., user interface, buttons, information that users enter, and user experience details. The primary aim of front-end design is to satisfy buyers' needs and provide an impeccable user experience.
Backend design: the job of the backend ecommerce specialist is to create the backend architecture for the website or web-based application. This includes developing the database structure and developing the application logic to ensure the site runs smoothly and securely. They must also be familiar with web hosting, security protocols, and web development frameworks. such procedure allows the creation of components to run a website or application behind the scenes.
Mobile app design is related to the design of software for mobile devices. Despite the fact mobile platforms have a wide range of applications, they are united by the need for optimal usability, accessibility, engagement, and successful user experience. In simple terms, ecommerce developers can solve all of these problems.
Developer salaries vary depending on their level of education, experience, size, and industry of the firm. They can also expect additional compensation in the form of bonuses or commissions. As online sales volumes continue to grow, expert employment is expected to grow much faster than average over the next decade.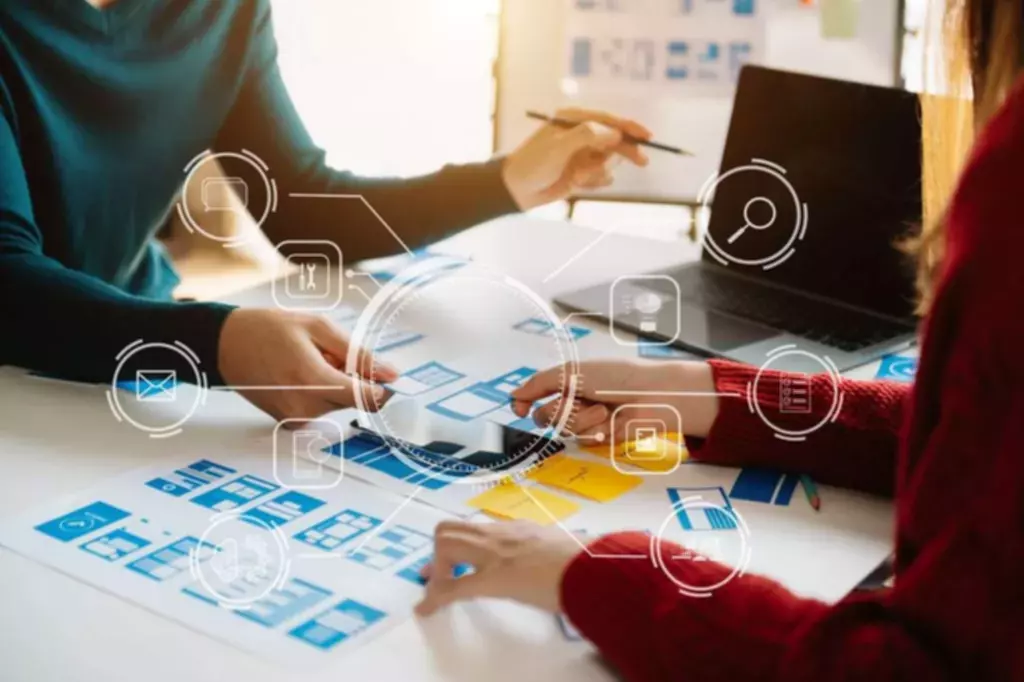 Basic skills for ecommerce developers
The developer deals with the technical aspects of the store, including performance, scalability, and security. In addition to technical responsibilities, the specialist works closely with the company's managers to ensure the platform meets their needs. To be in demand, ecommerce web developers must have the following skills:
Technical talents: application developers should be proficient in programming languages, including Java, Python, and C++. They may also need knowledge in other technical areas, including HTML, CSS, and SQL. Significant work experience allows specialists to create and maintain web pages and platforms.
Knowledge of marketing fundamentals: ecommerce experts must understand how to promote products and drive sales. They can learn the advertising strategies of the campaign and successfully apply them in their activities. Developers interact with marketers to create a plan and co-promote products.
Search engine optimization is the work involved in perfecting a website to improve its ranking in search engines. Optimization includes studying the online page and changing its structure and content so that the platform meets the requirements of Google. Developers need to have basic attainments of SEO to create compelling websites.
Communication skills: web specialists interact with different people and teams while developing virtual platforms. They must communicate with other professionals and clients to comprehend the project objectives and status.
Business sense: it involves understanding the needs and motivations of customers, the competitive landscape, and the economic forces that shape the industry. Experts should be able to make decisions that will optimize profits and minimize risks.
It is challenging to find ecommerce developers proficient in all technological tools and programming languages. However, any client wants to cooperate only with the best specialists in the area. Therefore, we recommend you hire a team of professionals to build and run the website and then use the services of one or more web engineers to maintain and update the platform.
Advantages and downsides of hiring an ecommerce developer
There are many reasons why people and organizations try to find specialists to perform tasks related to virtual trading. Skilled employees can increase your business's chances of success. They play a crucial role in developing modern and functional websites that attract customers. Consider other benefits of cooperation with ecommerce experts:
Creating a unique user experience: it is difficult for modern virtual stores to stand out from the competition. Many companies use famous paid and free themes created by WooCommerce or Shopify; it's hard to tell the difference between them. Responsible developers will help create an original website design and a shopping experience that will interest customers.
Activity optimization: many people have multiple mobile gadgets. Clients want to access and interact with content on devices with different technical parameters. Experts will help you optimize your website on various devices and browsers. They will add all the advanced practices to achieve significant performance and usability.
Adding new features: as a company grows, adding original features may lead to additional problems. It can cause the platform to malfunction if changes are made incorrectly. Ecommerce developers will test all components in a secure environment before adding them to the site.
Quality assurance: imagine you're building an app, and then something breaks, and you don't know how to fix it; this is a common situation. Online commerce platforms can be complex, with various moving elements. Therefore, they need quality control and troubleshooting. Experienced developers add QA testing to the list of services offered.
Retargeting: one of the fundamental problems that ecommerce faces are cart abandonment, and retargeting will help solve it. Targeted advertising allows you to find customers on third-party platforms who have left your website and motivate them to return to complete the transaction. Ecommerce developers can monitor cart abandonment, demographic insights, and customer behavior so you can properly segment your target audience.
Hiring a web developer can be a long-term investment, meaning you'll need to maintain a long relationship. Therefore, if you select the first person you come across, you may realize you are collaborating with an incompetent person, but it will be too late.
Beware of «specialists» who offer to build a website cheaply, as they often do poor-quality work, which can negatively affect your business.
Main tips on how to hire the ecommerce developer
Hiring an expert can be tricky, especially if you're planning to launch a website for the first time. However, as discussed below, you have nothing to worry about if you responsibly approach the search for a specialist. Let's look at a few critical steps you need to take to find a true professional.
Describe a website project
Before hiring experts, think about what you want to reach. An imperfect plan is better than no idea, especially if you want to add custom options to your online ecommerce page. Planning provides several benefits:
It allows you to determine the changes that need to be made and create a detailed job description.
It guarantees time savings, creates accurate descriptions for the development team, and defines the project's scope.
It helps to distribute objectives between specialists effectively.
Don't forget you are hiring a new person who, although he is an expert in the development of ecommerce systems, is not familiar with your organization. Therefore, it is essential first to outline the goals and functionality of the future online store. Try to describe the features of the online page in as much detail as possible.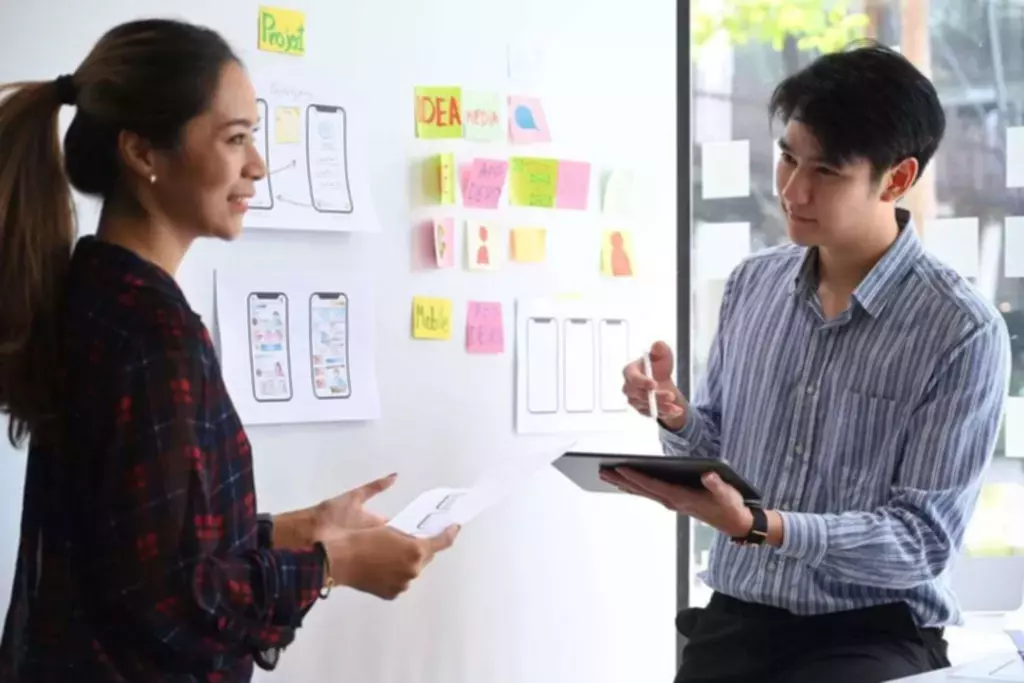 Calculate the project budget
Budgeting is one of the essential elements in creating and improving a website, as it allows you to allocate resources correctly throughout the entire implementation period of the project. If you plan to change your platform drastically, it will cost more than tweaking individual features. Besides, adding options and APIs and building an app from scratch is more expensive than tweaking a site template or improving a color scheme or interface. Large projects require more financial outlays than small programs.
Find out which developer you need
To successfully implement a project, you must find the right specialist. This employee often has an ideal set of skills and knowledge of different programming languages and can solve any problem or create an original solution.
Have you decided to make adjustments to the theme of the website? A front-end developer or designer will help you. It is excellent if the specialist has web design, HTML, CSS, and Javascript knowledge.
Some users need help with the server and interface. We encourage them to look for full-stack developers with PHP, Java, or Python experience to fix bugs.
Tell people about your ideas
Not long ago, organizations had to browse the classifieds sections and contact suitable candidates for the ecommerce developer position. In 2023, everything will be much simpler. Business owners can advertise what kind of specialists they need on unique job boards, which significantly speeds up the search.
Evaluate job applicants
After placing an ad, you will receive many applications. If you have several candidates, how will you check who is more suitable for your firm? We've put a few questions to help guide you through the hiring process:
Do your requirements match their technical skills?
How quickly can they get to work?
Do applicants have good communication skills?
Are you satisfied with their portfolio?
What do past employers say about them?
You may give applicants a paid test task to see how they perform and respond to your comments. It is a good indicator of how easy it will be to interact.
Organize cooperation
Now that you've found the perfect candidates, it's time to set up a meeting with them in person or virtually to answer any questions they may have. After agreeing on all the aspects, you may get to work. Organize your cooperation according to the next algorithm:
Determine purposes and milestones to track progress on a timeline.
Agree on how you will pay for the developer; there is an hourly rate or a fee. You should make an advance payment to confirm your reliability and interest in the services of a specialist.
Monitor progress and make changes to the process.
Make a final check and complete the payment if satisfied with the result.
Ecommerce development is not easy, especially if you are new to the field and need to gain the necessary knowledge to launch a website. In such a situation, an excellent solution would be to cooperate with the Global Cloud Team and get experienced ecommerce developers.
Global Cloud Team is an IT company with dedicated professionals ready to work on the most challenging projects. We help businesses implement top-level technological solutions and provide non-torch software development.
I am here to help you!
Explore the possibility to hire a dedicated R&D team that helps your company to scale product development.