Blockchain implementation and business: adoption and benefits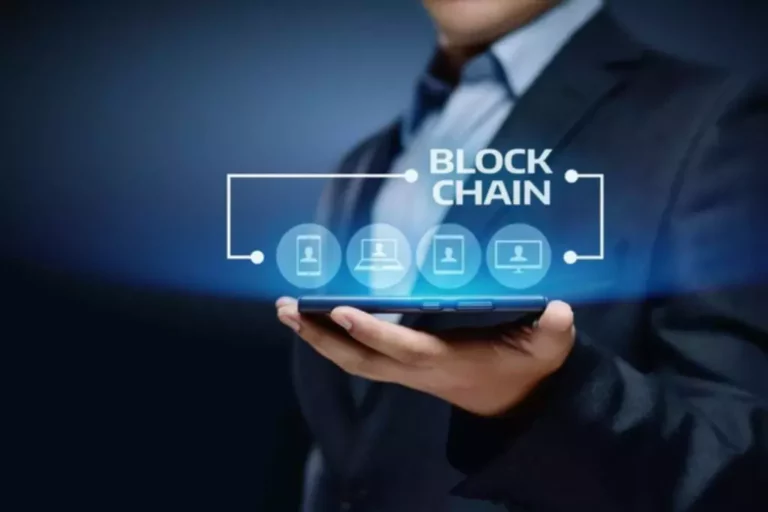 Initially, blockchain technology was created to trade crypto comfortably. However, very quickly, experts appreciated the potential of technology to expand business opportunities. The addition of technology allows you to increase productivity, trust, and transparency in day-to-day operations. As a result, large companies successfully add such systems to their critical projects. In this article, we will dispel your doubts about using technology and consider a step-by-step algorithm for blockchain implementation.
The definition of a blockchain
A blockchain is a distributed database or registry suitable for sharing between different elements of a computer system. Such a dataset stores insights electronically in digital format. The system's popularity is due to its crucial role in crypto coin systems, including Bitcoin, where it guarantees secure and decentralized transaction tracking. The uniqueness of the blockchain is that it ensures the accuracy and security of the recording of information and builds trust without the involvement of a trusted third party.
The main difference between a blockchain and a standard database is information structure. A decentralized system collects data into groups (also called blocks) that contain a set of information. These blocks have a specific capacity; when filled, they are closed and associated with the previously served block, forming a chain called the blockchain.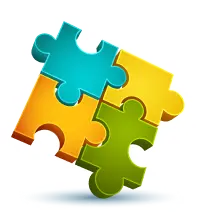 We are confident that we have what it takes to help you get your platform from the idea throughout design and development phases, all the way to successful deployment in a production environment!
How do businesses benefit from the blockchain adding
The launch of bitcoin in 2009 made it possible to move from theoretical to the practical use of crypto, demonstrating this digital distributed ledger technique may work effectively. Many blockchain benefits, including significant reliability, security, etc., encourage companies to add a digital solution to their architecture. Let's take a closer look at how blockchain development can improve businesses:
Security: a company may store sensitive data, and a decentralized platform allows you to control access to insights. The blockchain limits illicit activity by creating encrypted records that cannot be changed. The problem of confidentiality may also be solved by anonymizing personal data and restricting access. All insights are stored on a network of computers, not on a server, so hackers can't get to them.
Transparency: without blockchain, each firm has to create separate databases. Since there is a distributive ledger on the platform, transactions, and data appear the same in different places. All network members with open access see the same data simultaneously, guaranteeing full transparency. All transactions are recorded with exact dates and time stamps so that you can review the history of the operation if necessary. It minimizes the risk of fraud.
Fast traceability: the blockchain generates an audit trail showing the provenance of assets at different stages of their journey. It is vital for areas where consumers are concerned about the environment, human rights, counterfeit goods, and fraud, as the decentralized platform helps provide evidence. With blockchain, companies can exchange information directly with customers. Traceability information may also show problem areas in the supply chain when products sit on the loading dock long waiting before delivery.
Individual data control: blockchain allows people to control their information through smart contracts since no one can adjust the data once it has been deployed. Since blockchain is the best method of ownership through NFT, anyone may tokenize documents and data into non-fungible tokens, making them resistant to fraud and change.
Leaders in many fields are exploring how to implement blockchain to solve complex problems and improve time-consuming practices. Some firms use decentralized platforms to validate resumes for job applicants. Research confirms that many people falsify resumes, so HR managers must manually check all the data. However, programs that allow universities to post insights about graduates and their degrees on the blockchain, which hiring managers can access, let the truth be quickly revealed.
Approaches to blockchain technology implementation
The basis of any blockchain solution is the correct network. There are several approaches to network formation, each with advantages and downsides. The choice of one method depends on the company's business needs, requirements for the implementation timeline, and budgetary constraints. Below we will look at the features of each option.
Creating a personal blockchain from scratch

Development of an existing protocol

Suitable for: blockchain startups and financial institutions that plan to create unique products or services.

Features: such a network is designed and developed from scratch. Then the specialists add other elements of the architecture to get the optimal blockchain solution.

Advantages: you can fully customize the solution to your own business needs.

Disadvantages: custom design and development are costly and time-consuming.

Features: the development of the network is based on the open-source of a reliable protocol, e.g., Ethereum. You may make adjustments to the code according to your requirements. It allows you to generate a new network with the necessary functions and rules to guarantee your applications' comfortable operation and hosting.

Advantages: reduces the cost of developing a solution and allows you to launch it two times faster than when creating from scratch.

Disadvantages: There is a risk of choosing the wrong development protocol.
If you need to add a specific app or digital asset rather than an entire blockchain, you can develop and deploy it on an open-source platform, e.g., Tezos or EOS. Such a technique lets you quickly launch systems and assets with minimal financial costs. It is important to remember the basic architecture, elements of the blockchain and record-keeping standards cannot be customized in any given situation.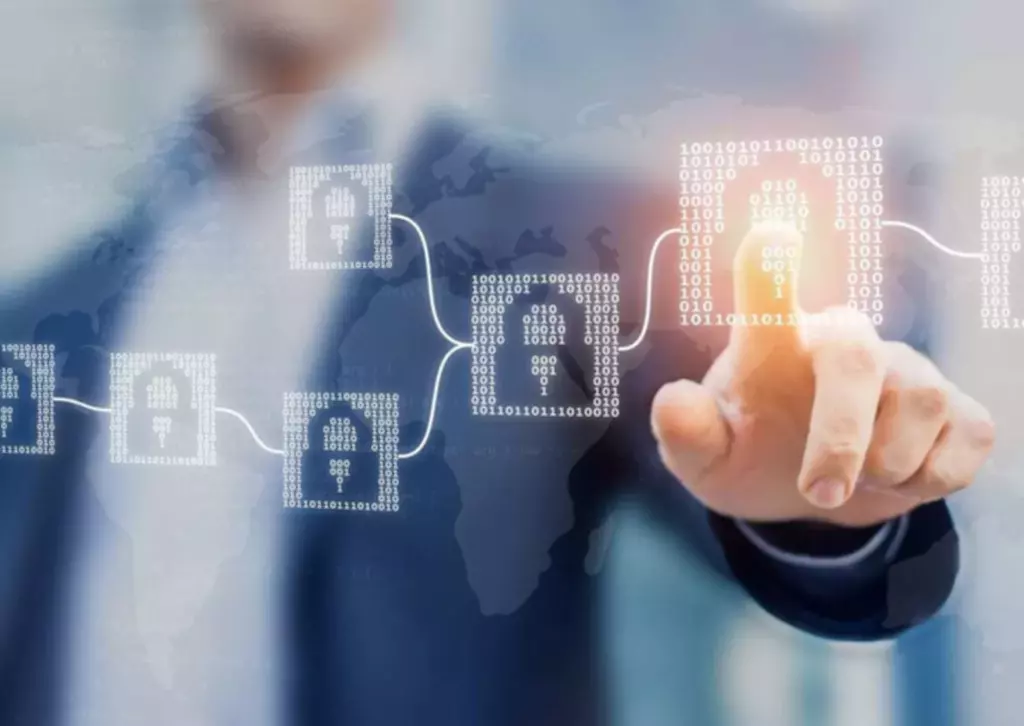 Main stages of successful blockchain adoption
Nowadays, there is an active development of modern technologies in various areas, and blockchain implementation is part of the organization's transformation. According to a PwC survey, 84% of CEOs use distributed databases to some extent in their operations. However, adding decentralized platforms comes with some challenges. We recommend adding technology in stages, considering the current position of the company and management plans. Let's take a closer look at how this happens.
Determine the blockchain use cases
It is the process of discovering and clarifying business needs. It would help if you answered questions including «Why does my business need blockchain», «What problems will it solve», and «What goals can I achieve after implementing the technology». It will help to deeply understand your blockchain-related tasks. It is better to start with a few pilot projects, study them, analyze the results, and only then begin scaling.
Create a proof of concept (PoC)
PoC is a strategic assessment of how blockchain may improve the business. Before creating a Proof of Concept, here are a few steps to form a PoC:
Create guides with detailed explanation
Build a prototype that includes design, code, sketches
Test the prototype
Explore the Minimal Viable Product to determine the main features
Developing a competent PoC aims to automate and optimize repetitive tasks and intermediate activities. Blockchain PoC brings more value to end users than any other technology.
Choose the right platform
Finding the optimal platform and understanding how to use it correctly is essential. Often an impressive advertising campaign misleads users, and they make the wrong choice. Therefore it's so important to do market research. Let's look at the most popular options:
Ethereum: allows you to assess the potential speed of business development.
Quorum: minimizes the risk of information forgery in business transactions.
Hyperledger Fabric: creates custom blockchain projects for companies.
Corda: allows multiple parties to make transactions securely due to keeping all data off-chain.
When choosing a platform, check if they have an open-source station. The platform must fit your budget. The development team must be fully staffed and properly organized.
Create and test solutions
Start with exploring existing blockchain technologies. The new ecosystem must solve the company's issues and fit the business processes. There are several factors to consider when evaluating:
Technology quality: it must guarantee essential consensus and safety.
Blockchain infrastructure.
Coverage of the technology (whether it is compatible with other systems and multiple blockchains).
Another option you need to pay attention to is smart contracts. Blockchain controls the terms and fulfills the requirements of many legal agreements. The decentralized system eliminates intermediaries and guarantees secure, profitable, self-fulfilling contracts that are entirely consistent with the business case. Smart contracts are actively used in securities trading, verification of supply chains, reconciliation of financial transactions, etc.
Operation and management
When you're ready to deploy your project, create the first block; it includes all the features you need. Then generate an additional block to expand the system. The main task of forming such a block is to pass data to the auxiliary block so that it may offer grounds for other blocks to get insights.
Deployment
In this step, you must activate your solution on your chosen system. If you have selected a hybrid option, it contains online and offline components; you are better off starting with a cloud service.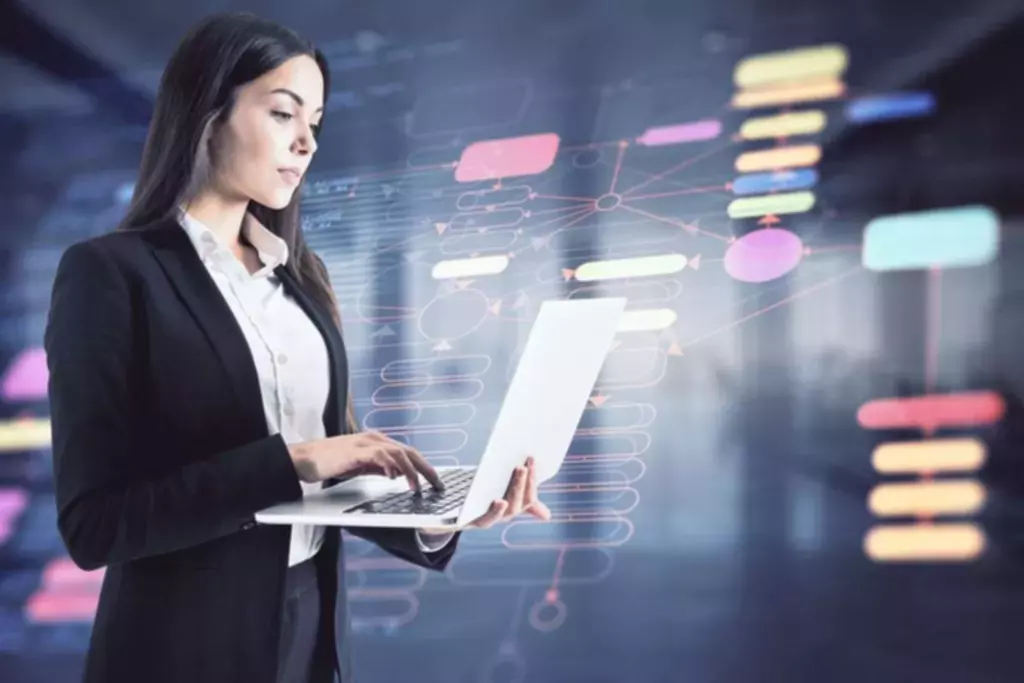 Problems with blockchain implementation
The successful adoption of solutions also made it possible to discover some technological flaws. So, blockchain-backed platforms require all participants in the process ecosystem to use the technology. It means everyone must spend money on implementing the technology and make changes to transactions in connection with the transition to a new platform. Experts note many entrepreneurs do not believe the blockchain can guarantee a significant return to recoup all costs quickly. Consider other challenges business owners face:
Potential for fraud: no country has been able to provide a proper legal framework for decentralized platforms, which increases the risk of fraud. However, the blockchain is unrealistic to be hacked due to its irreversible character.
Regulatory issues: blockchain technology is rapidly evolving, so the government needs more time to develop clear standards to control it. Blurred rules create problems because companies do not understand how the authorities will treat decentralized platforms in the future. However, many large corporations, such as Samsung and Huawei, are beginning to actively use decentralized technologies, which guarantees their proper government regulation.
Lack of experts: it is challenging to implement blockchain platforms as experienced developers are rarely available in the labor market. Since technology is constantly evolving, it is hoped that the number of qualified employees will increase.
Significant energy consumption: cryptocurrency consuming a large volume of energy is another global problem. Many platforms, including Bitcoin, contain a proof-of-work consensus algorithm, which requires significant computing power. According to statistics, about 2% of the world's electricity is spent by blockchain miners.
Enterprise use of blockchain often requires centralized control, despite the decentralized characteristics of the system. Given all the above limitations, managers need to weigh the pros and cons when they invest in innovative technologies. The system's actual value is seen in industries where using standard databases is impossible and in the absence of centralized monitoring and trust.
Despite all the difficulties, experts are confident that technology will bring revolutionary changes and business transformation, even if this revolution does not happen shortly.
Use cases of blockchain technologies in your business
Blockchain provides interaction, interoperability, interface, and business logic like any other business solution. People often think technology offers a complete application solution, but this is not true. Before jumping into the technology adoption, would you like to see some examples of blockchain implementation that will inspire you? Let's look at different industries.
International payments: transferring capital using the system is cheaper and faster than working with fiat currencies of different countries due to the absence of commissions for cross-border transactions and other restrictions typical for the banking system.
Accounting and auditing: blockchain guarantees standardization, allowing auditors to verify information quickly. The technology reduces overall costs and saves time. Besides, such a distributed database makes it easier to control the integrity of online files. Such an approach provides for the presence of a hash string, which additionally creates a digital fingerprint of the document. Another helpful feature is creating an accurate timestamp by writing directly to the blockchain.
Crowdfunding: blockchain-based crowdfunding attracts investors by allowing them to evaluate the project and make direct investments. Companies can use different tools to raise capital, e.g., security token offerings, initial coin offerings (ICO), etc.
Money laundering protection: the distributed database has several important features to prevent money laundering. Any transaction in the system creates a permanent footprint that cannot be changed or deleted, which means authorities may quickly identify the primary source of capital.
Insurance industry: the technology enables the automation of claims functions while verifying coverages between the reinsurers and the firms. Blockchain engineers can also automate payments between parties to cut administrative costs.
Medical industry: implementation of blockchain in healthcare allows for thorough documentation. In addition, since customer records contain sensitive data, the decentralized platform guarantees their security.
Most modern companies have operations that may benefit from the increased security and automation offered by the technology.
It may be some time before ready-made solutions become commercially available, so corporations that want to move forward need to generate and install their blockchain products.
Firms can make technology adoption easier by hiring an experienced development team. In the end, the specialists remain an essential key to the success of your project.
I am here to help you!
Explore the possibility to hire a dedicated R&D team that helps your company to scale product development.