Hiring a front-end developer: Where and how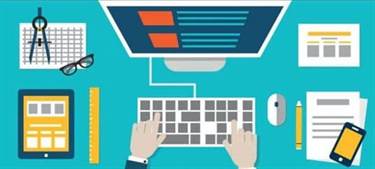 Finding a qualified front-end developer for any task is a difficult task. Although there are many people who would be eager to take your job, not all of them are real experts. Some might appear to be scammers or simply beginners who lack skills. In this article, we shall tell you about how to hire a front-end developer for your projects.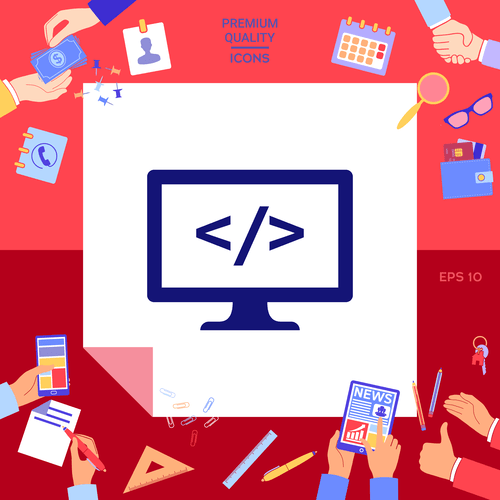 Freelance
One of the simplest options would be opening any freelancing website and placing an order. In a few minutes, you'd get dozens of applications from different people who are willing to do the job. However, your task would be to select the perfect candidate at the most efficient pay.
Where to get a freelancing front-end developer:
Fiverr.
Freelancer.

Upwork.
Remember: the better the specialist, the higher pay he will request. Always remember to check the candidate's portfolio before proceeding. If there are any suspicions that the projects are not his work, ask for proof. In case the communication just doesn't work out, consider trying your luck with another freelancer.
Pros of hiring a freelance front-end dev: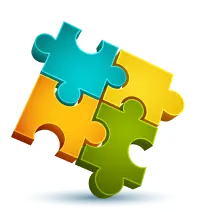 We are confident that we have what it takes to help you get your platform from the idea throughout design and development phases, all the way to successful deployment in a production environment!
Contact us
Usually, the price is lower.
You set the budget.
More time is saved.
You get lower taxes.
Cons of hiring a freelance front-end dev:
There are many scams.
Freelance platforms charge a fee for being a mediator.
It might take more time than expected.
Basically, this is like a cat in a poke. You can never be sure that a freelancer will complete the project and won't deceive you. Moreover, many people from the mentioned platforms often boast about their skills, although they usually appear to lack the knowledge required to successfully complete the assignment. This does not mean that all freelancers are bad. There are just some dishonest individuals among them, so you should be careful with whom you work.
Outstaff Front-End Developer
Whenever an individual specialist with a trustworthy background is required to complete a separate project, outstaffing is your choice. The main idea of this type of hiring is that the specialist is officially employed in another company while he completes the assignments of your company. Where to get an outstaff front-end developer? At outstaffing agencies.
Pros of hiring an outstaff front-end developer:
You get lower tax rates.
The specialist works only for you.
The dev is like an in-house team member.
The hiring model is flexible.
It is cheaper than getting an in-house dev.
Cons of hiring an outstaff front-end developer:
There may be communication difficulties.
Responsibility for the development process is placed on the client.
Basically, you get a new employee who is fully dedicated to your project. He works solely on the given assignments and is not officially registered in your company. You pay the outstaffing agency for providing the services of a specialist, and he gets his wage from the agency.
Outsource front-end developer
One of the most popular options for getting a new member in the team is outsourcing. In this case, the specialist can work on other projects as well. This basically is like freelancing, but the developer works in the company on a regular basis.
The greatest advantage of outsourcing is that your worker saves a lot of time working remotely. He does not have to visit the company's office or waste time on public transport. All he has to do is make sure his home is a comfortable workspace for him.
Where to get an outsource front-end developer:
Outsourcing agencies
Social media
Freelancing platforms.
Pros of hiring an outsource front-end developer:
There are no management efforts.
There are no hiring issues.
The vendor is responsible for the quality.
He has his own equipment.
Cons of hiring an outsource front-end developer:
The rates are usually more expensive.
You do not have direct control over the developer.
The specialist may work on tasks of other companies as well.
So, in a nutshell, you get a new employee who specializes in the required field and completes your assignments. However, he is not considered to be a full staff member, so he can get work on projects from other companies as well.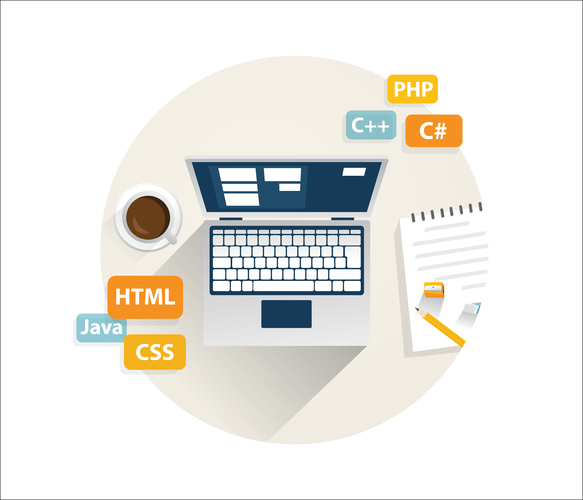 Why choose GlobalCloudTeam?
The last option that will be covered in this article is hiring a front-end developer at Global Cloud Team. The company always has a huge team of qualified specialists that is ready to complete any task in the shortest terms.
Here is why you should work with us:
Reduce R&D costs up to 40%
100% deadline compliance
Guaranteed uniqueness of your project
A wide variety of experience in different fields
Efficient pricing model.
If you want to check out our work, open the "Projects" section and check out our best accomplishments. For more details, please fill in the contact form to get connected with the team.
I am here to help you!
Explore the possibility to hire a dedicated R&D team that helps your company to scale product development.