Hiring a Progressive Web App Developer: Everything you should know about it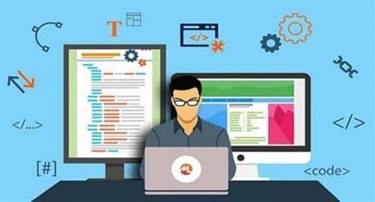 Progressive Web Applications are a must-have if you want to engage a larger audience from both desktop and mobile. In comparison to the older versions of web app development, this one involves better performance, offline access, push notifications, usage of the phone's sensors, and many other new features.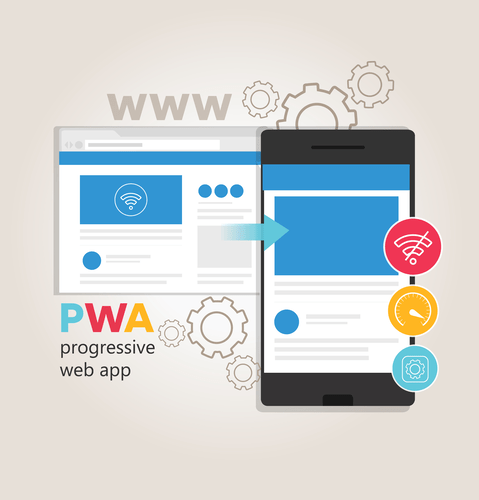 This technology was used by many companies like Twitter, Forbes, AliExpress, Facebook, and a lot of others. The results were astonishing: there were more orders, the engagement time grew, and more people visited the services. So, if you want to get something similar, you should hire a Progressive Web App developer.
Freelance
The cheapest way to find a specialist is to visit a freelancing platform. You can place an order or write directly to a developer, it all depends on your preference. However, you must be very careful when choosing a contractor. Freelance websites are places where there is a mix of beginning and professional specialists. Among them, there might also be scammers. That is why it is recommended that you check their reviews and portfolios attentively.
Some of the most popular freelance platforms are:
Upwork
Fiverr
Freelancer and others.
Note that the better the specialist, the higher pay they'll be wishing to get. If you have got a shoestring budget, it is unlikely that you will get a high-quality project.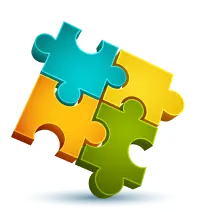 We are confident that we have what it takes to help you get your platform from the idea throughout design and development phases, all the way to successful deployment in a production environment!
Contact us
Pros of hiring a freelance Progressive Web App developer:
You can find lower rates.
You can see previous reviews.
Sometimes, you can see the portfolio in their profiles.
You benefit from lower taxes.
Cons of hiring a freelance Progressive Web App developer:
You have to pay fees for using the platforms.
Not all contractors comply with the deadlines.
You might experience worse communication.
Outstaff Progressive Web App Developer
If freelancing is not your cup of tea, then you can try out outstaffing. This kind of hiring means that you get an employee who is officially registered in another company, most likely an outstaffing agency. This significantly lowers the tax rates and helps you get "in-house" team members with ease.
Pros of hiring an outstaff Progressive Web App developer:
You benefit from lower tax rates.
Your company gets a dedicated team member.
You can benefit from the flexibility of the hiring model.
Cheaper than employing a new specialist in the company.
Cons of hiring an outstaff Progressive Web App developer:
Communication with the dev might be an issue.
The client is responsible for all the processes.
Outsource Progressive Web App Developer
Another popular way of hiring a specialist is outsourcing. In this case, you delegate a task to a third-party developer who is not registered in the company. This is similar to freelancing, but here the dev works with your team for a longer period of time.
The biggest advantage of outsourcing is that the contractor does not have to waste time in public transport trying to get to the office. They can work at their own pace, which makes the whole process more efficient. You can find a specialist in agencies, social media, or freelancing platforms.
Pros of hiring an outsource Progressive Web App developer:
You put in minimum management efforts.
The hiring process is quite easy.
Quality is the responsibility of the vendor.
The contractor has his own equipment.
Cons of hiring an outsource Progressive Web App developer:
The rates are usually higher.
You have no direct control over the dev.
Like in freelancing, the specialist may work with the tasks of other companies as well.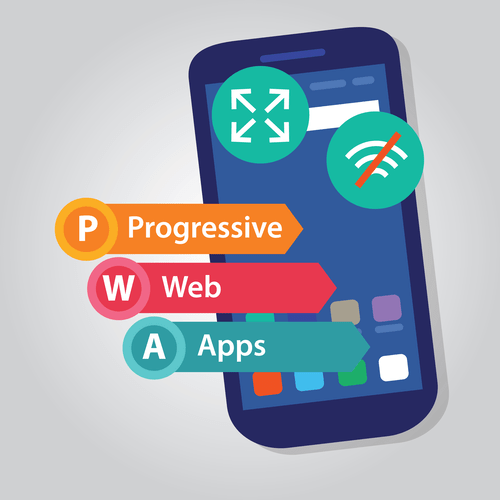 Why choose GlobalCloudTeam
All the methods that were mentioned above still do not guarantee that you will find a high-qualified expert. Moreover, this also gives a possibility for data leakage to happen. These issues can be avoided if you work with the GlobalCloudTeam.
Here is what you will get if you work with us:
A dedicated team or individual specialist for your project.
A unique and creative approach to your task.
Up to 40% reduced R&D costs.
Reasonable rates.
Our team includes over 450 technology professionals who have completed over 100 projects in the past few years. You can be sure that everything you need will be done before the deadlines, and your product will overtake your competitors.
Don't waste time! Send a message to us now!
I am here to help you!
Explore the possibility to hire a dedicated R&D team that helps your company to scale product development.