Online Retail Industry Trends in 2022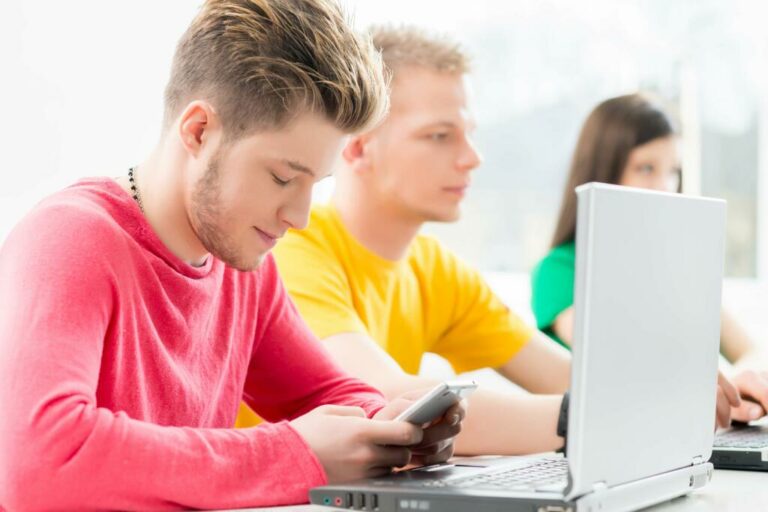 Online retail and e-commerce are among the fastest-growing and dynamic industries. They are constantly fighting for consumers' hearts. But the consumer's behavior changes rapidly. Retailers allocate huge advertising budgets, handle the procurement complexities, oversee complicated manufacturing procedures, dealing with logistics to get products on the market. Implementation of technologies can make retailers' lives more manageable, freeing them to focus on customer service.
The most popular trends in retail technology are:
automation;
optimization;
streamlined operations;
digital transformation;
reducing human labor.
The COVID-19 pandemic has significantly impacted retailers, making customers prefer online shopping to physical stores. To stay profitable, businesses should go digital.
Benefits of retail business digitalization:
Trends and technology help decrease production, logistics, and customer relationships cost.
A well-designed system does complex calculations in a split second, makes predictions, confirms orders, notifies customers about purchase delivery, and other operations, that are highly time-consuming for people.
Retail tech automates a number of repetitive, ordinary operations almost without involving people;
Well-designed software programs are precise and reduce human errors. They are thorough, tireless, and happy to put in as much overtime as you require;
Available. Technology doesn't take vacations and works 24/7 with relatively small maintenance costs.
To stay alive in the dynamic environment, companies have had to rethink the very concept of retail. With the rapid transformation in the shopping industry, the term Retail 4.0 has emerged and describes the digital transformation in the industry. It includes all the software trends and methodologies designed to improve business.
Top Trends In Retail Technologies
The rapid development of the retail trade industry provokes different technological trends emerging. Businesses should know and apply them to develop and correspond to the market needs.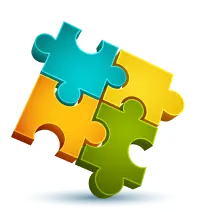 We are confident that we have what it takes to help you get your platform from the idea throughout design and development phases, all the way to successful deployment in a production environment!
Contact us
Predictive Analytics
The retail industry is becoming more and more data-driven, so retailers use predictive analytics for making smart business decisions and analyze such factors:
dynamics of purchases and inventory reporting to spot trends and improve restocking strategy;
consumer behavior and customer journey analytics to personalize the customer experience at decision-making processes stages;
patterns in customer behavior to get ideas on increasing sales, reducing cart abandonment, and increasing conversion rate;
customer preferences and interests to develop customized customer loyalty programs and special offers;
supplier discounts to choose the best deal.
Augmented reality (AR)
Augmented reality or AR is the primary trend in business transformation and applied to attract customers to the store, virtual modeling, interaction with brands, and advertising technologies. According to statistics, more than 50% of customers choose retailers who provide AR experience, and little less than half can spend more on an AR customizable product.
More and more businesses are turning to AR development solutions, such as augmented reality applications in retail, online shopping personalization, and in-store interaction. These solutions allow customers to stay home and understand the product's characteristics, decrease the number of items' return rates, help meet customer demands, and increase business loyalty.
Social Shopping
With the increase in online shopping, customers rely on other people's reviews and opinions. Social shopping engages people in purchasing, making shopping a less personal experience. Social media sites, influencers, and bloggers became a source of inspiration and a place where trends grow and develop. Trading communities and channels connect people with similar interests. Group shopping sites encourage them to buy items collectively at wholesale prices. Social shopping has also made its way into offline retail. Robo (web search, offline purchase) and ROPO (web search, offline purchase) are becoming extremely popular. There is an increasing number of apps used by well-known brands that allow sharing shopping lists photos from fitting rooms to collect feedback from friends and family and sometimes strangers.
Machine Learning (ML)
Retailers have to trace consumers' shopping habits and predict shifts. Machine learning algorithms make personalized offers to customers before they realize what they want and provide substantial businesses advantages, like:
flexibility and adaptivity;
real-time price optimization to increase income;
improving customer segmentation and targeting;
analyzing personal data;
Increasing the accuracy of the demand forecast.
Those benefits provoke many retail companies to use machine learning algorithms in their activity.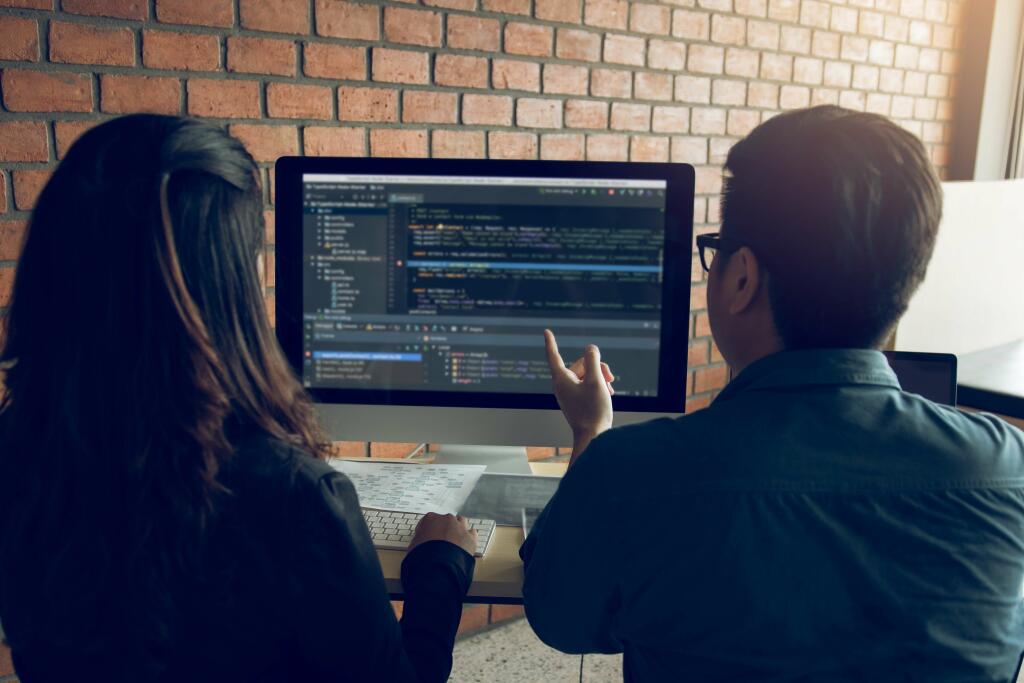 Environmental and Social Awareness
Many people are becoming concerned about sustainability, environmental, and social awareness. The industry is under significant pressure to go green as they are accused of encouraging consumerism. Some manufacturers have already stopped using fur and leather to reduce plastic production. Instead, the industry uses biodegradable packaging purchasing materials from local suppliers to help reduce logistics costs. Technology and digitalization significantly reduce the environmental footprint:
replacing digital receipts with paper ones;
introducing sensory solutions to reduce energy and water consumption;
using electric vehicles in logistics;
using reversible vending machines;
introducing conscious consumption technologies;
User Data Protection, Privacy & Cybersecurity
Many online consumers don't know if their data left traces on the Internet:
ID and payment information;
purchase history;
geolocation data;
medical records and prescriptions;
education history;
demographic identifiers;
family details;
political and religious markers, etc.
Data privacy is a significant concern, and businesses comply with the new GDPR and CCPA rules.
Cybersecurity professionals and services are actively helping organizations protect data from hackers and malicious attacks. Privacy-conscious retailers inform users about what data they collect and offer the possibility of managing it and receiving it in a machine-readable format.
Self-Taught Recommendations Engines
Self-taught recommendations engines do essential work and stay invisible. They are moving from new retail technologies list to general and current retail trends by introducing personalized recommendations technology increases incomes. Customization is the major trend in customer experience. Recommendation engines operate with the help of AI and machine learning algorithms of two types:
processing customer purchases, wishlist items, and searches (content-based recommendations);
making smart offers based on other customers' preferences of the same age, geographic and cultural groups (collaborative filtering).
Staff-free Stores
Recent research showed that almost all respondents would instead visit stores with contactless and self-checkout options, which can be achieved by combining RFID tags, computer vision systems, IoT devices. Some cashier-less systems trach what customers put in the physical shopping cart and display it virtually. The customer pays for purchases automatically when s/he leaves the store. Robotized process automation helps retailers to minimize expenses and improve performance. Some robots AI-powered computer vision scan shelves, monitor and evaluate a number of items in the store. Customer service robots offer personalized answers, assist in the search, navigate a consumer in the store and collect information about consumers' preferences like making makeup recommendations and help find proper clothes sizes. Voice recognition technology provides consumers with necessary information without touching any surfaces. In pandemic reality, it helps to avoid unnecessary contacts.
AI in the retail industry also helps to improve logistics and stock management, analyze marketing data, and make smart business decisions.
Increased Use of Chatbots
The pandemic influenced in-person experiences, including the retail industry. Retailers had to reduce to minimum personal contacts and customer support. But the necessity to assist people pushed businesses to use chat-bots. Their primary significance is serving customers, meeting needs, and saving time. Business reduces waiting time and implements safety measures. Furthermore, businesses can attract new customers and increase income.
Using Omnichannel Tools
Modern retailers need to know customers' purchase history preferences in-store and online. POS systems have to combine physical and e-commerce data and bring information together to provide a seamless When data is available and integrated. It gives benefits. It is easier to adapt to changing market demands and customer expectations. Customers rewarded retailers who adapted to "Buy Online, Pick Up in Store."
Geolocation
The geolocation technology launch changed the way stores communicate and engage with their customers. According to Google, most smartphone users use their phones when they can't make purchase decisions. Google even uses "micro-moments" and "micro-moment marketing" to describe moment-driven purchases. It means:
advertising based on location;
analyzing user's in-store behavior;
sending coupons and personalized offers by push notifications.
Humanity and Personalization
The center of the retail industry is people and their needs. Businesses are doing their best to personalize products and services. Customers feel the attention and understand their exclusivity and uniqueness and don't consider personalization a luxury. Some companies send handwritten notes to their customers, offer to personalize clothes with prints and embroidery, and allow them to create the footwear of their dreams. Modern consumers are more deeply involved in creating the product than before, and 3d printing is proof.
Conclusion
Businesses implementing proper management systems benefit not only during pandemics but also in a long-term perspective. General trends and technology development combined with the global COVID-19 pandemic led to the rise of retail software in general and particular tech branches. Many retailers are eager to adopt these emerging technologies to stay up-to-date and survive on the market.
I am here to help you!
Explore the possibility to hire a dedicated R&D team that helps your company to scale product development.