Top 6 cloud backup services for business data protection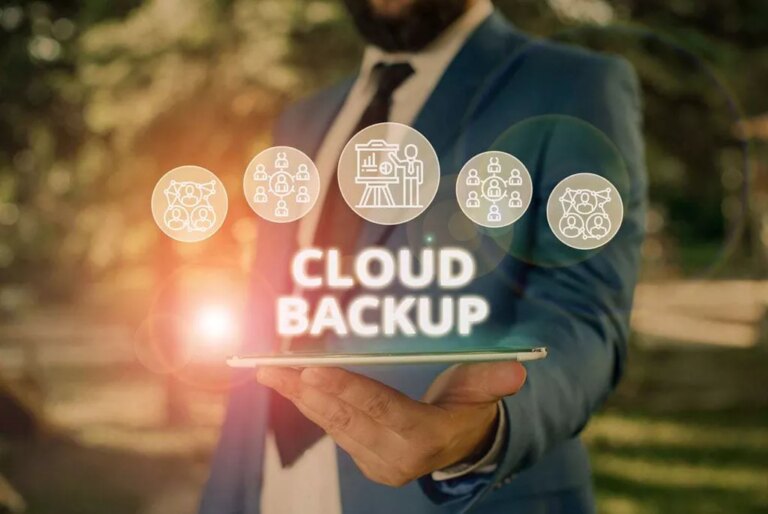 "Who owns the information, he owns the world" – that is such a true saying. Just think of those unfortunate people who forgot the passwords of their cryptocurrency wallets and lost access to their Bitcoins. These are the millions of dollars lost on the blockchain, no one can return them, they are gone forever. The same principle applies not just to individuals but to businesses as well.
If you store all the company's information solely on physical devices, such as hard drives, you expose it to various risks. Technology, while helpful, is not infallible. A malfunctioning hard drive results in catastrophic data loss. Hence, it's vital to have a secure backup storage system to safeguard data against such mishaps. The solution to this issue is simple — cloud backup services. In this article, we want to tell what is a cloud backup service, why it is important, and how to use it.
The necessity of cloud backup services for business
Businesses are exposed to the threat of data loss through various means – cyberattacks, hardware failure, or even human error. The consequences can be devastating, leading to financial losses, loss of customer trust, and potential regulatory issues. In the worst-case scenario, it leads to business closure.
Why get cloud backup services for your business, then? The answer is the need of an efficient way to safeguard against these risks. Cloud backup services provide an extra layer of protection, ensuring the business data is preserved and available to restore it. In short, they act as an insurance policy for the business data, which is a lifesaver in unforeseen data loss.
Top 6 cloud backup services for businesses
Here we prepared the list of the top 6 services you can use to keep the data safe in your company:
Backblaze
Backblaze is renowned for its straightforward approach to cloud backup services. Ideal for businesses of any size, the platform offers unlimited data storage, an exceptional feature considering the ever-expanding volume of data businesses handle. The service has a user-friendly interface that ensures all users navigate the system effortlessly, regardless of their technical proficiency.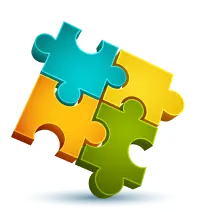 We are confident that we have what it takes to help you get your platform from the idea throughout design and development phases, all the way to successful deployment in a production environment!
Contact us
Backblaze supports various operating systems, including Windows and macOS, enabling users to back up data across multiple devices. The service allows users to recover data via downloadable zip files or even order a hard drive with the required data shipped directly to them. Finally, with AES military-grade encryption, Backblaze offers strong security measures to protect business data.
Carbonite
Carbonite provides a versatile range of cloud backup solutions designed to cater to small to medium-sized businesses needs. One key advantage of Carbonite is its automatic backup feature, that ensures the update of data in the cloud without manual intervention.
This platform also excels in terms of security, as it uses 128-bit encryption to transfer files. Carbonite is also known as a hybrid backup solution that allows businesses to keep a local backup on-site and another copy in the cloud, granting additional data security.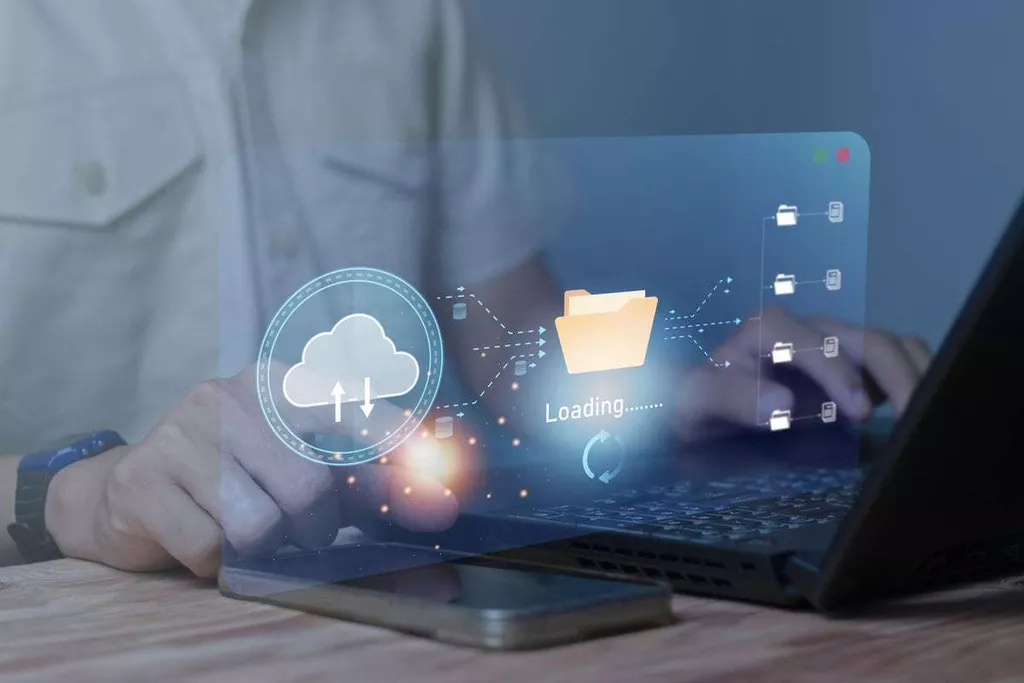 Acronis
Acronis stands out with its wide-ranging backup solutions encompassing physical, virtual, and cloud environments. It offers flexibility to businesses by providing scalable storage plans, allowing for customization based on specific needs.
The standout feature of Acronis is Acronis Active Protection, an AI-based technology that detects, stops, and reverses unauthorized encryption to protect against ransomware attacks. Acronis offers blockchain-based data authentication, adding an extra layer of data integrity verification.
Datto
A preferred choice for managed service providers (MSPs), Datto offers high-end solutions larger businesses and enterprises benefit from. Datto's standout feature is its ability to perform snapshot-based backups. This means the service takes 'pictures' of data at different points in time, making it easier to recover older versions of files if necessary.
The Datto SIRIS, its flagship backup and recovery product, offers instant virtualization, allowing businesses to restore their operations quickly after a data loss incident. Datto's "Inverse Chain Technology" guarantees reliable backups, while its ransomware detection feature offers additional security.
Microsoft Azure Backup
Microsoft Azure Backup is an excellent choice the businesses that are heavily reliant on other Microsoft products can benefit from. It integrates seamlessly with platforms such as Microsoft 365, ensuring an efficient process. Azure offers unlimited scaling, allowing businesses to increase storage as they grow.
Its comprehensive range of options sets Azure apart, including file, disk, system, and even entire server backups. Azure's data redundancy options further ensure data is stored in at least three locations, enhancing data safety.
AWS Backup
Amazon's AWS Backup is a fully managed service that makes it easy to centralize and automate data across AWS services. AWS is known for its scalability, and its backup service is no different. This scalability makes it a perfect fit to growing businesses.
The service shines in its ability to set backup policies across all AWS services, ensuring a streamlined backup process. The platform uses Amazon S3 to store data, providing robust security features like encryption and multi-factor authentication.
Benefits of using cloud backup services
The advantages of cloud backup services go beyond mere data protection. Cloud backup services — a simple solution with big benefits. We want to tell how can you benefit from these services and what are the major benefits of cloud backup services:
Exceptional accessibility and ease of retrieval
Cloud backup services ensure that data can be accessed anytime, anywhere, whether the team is working on-site or remotely. This feature guarantees continuity of operations even in the face of disruptions such as natural disasters or pandemics.
Enhanced security measures
These services use robust security methods like encryption and password protection. Encryption transforms data into an unreadable format during transfer and storage, mitigating the risk of unauthorized access. Password protection allows only authorized personnel to access the data.
Cost-effectiveness and scalability
Cloud backup services are cost-efficient and adaptable. There is no need for a substantial upfront investment in hardware or maintenance as you only pay for the storage you use. The service can also scale swiftly to accommodate increasing data needs as the business grows.
Automatic backups
These services provide automatic backups, ensuring all data is regularly backed up without the need for manual intervention. This feature saves time and guarantees protection even for the most recent data.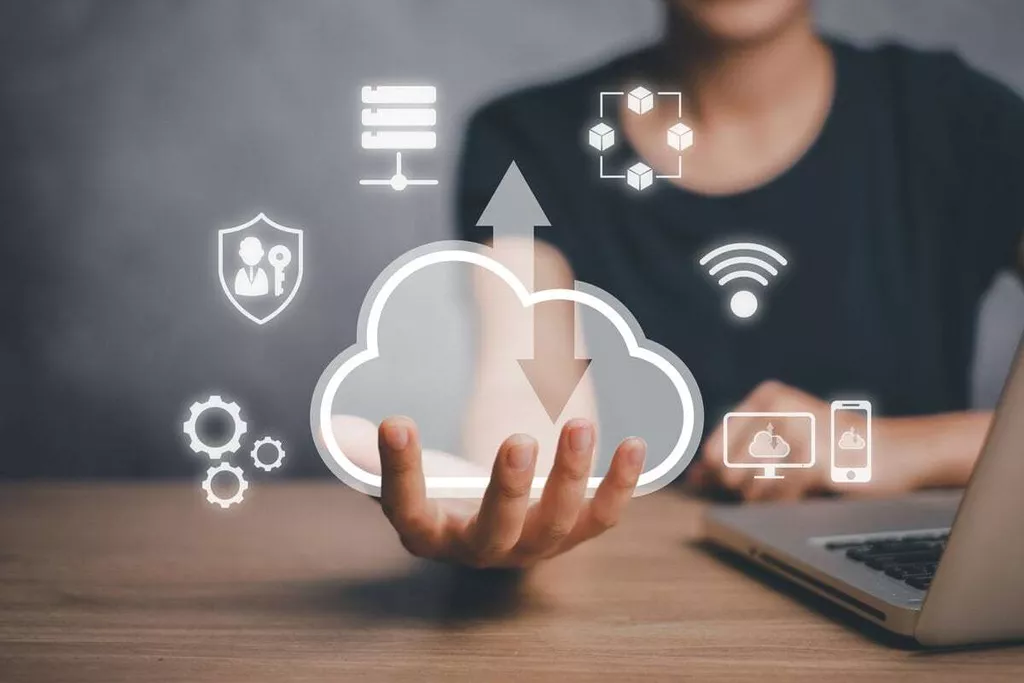 Differentiating between cloud backup services for businesses of different sizes
Cloud backup services for business are not a one-size-fits-all solution. They differ in their offerings to cater to the unique needs of businesses of varying sizes.
For large businesses with substantial data volumes, cloud backup services provide advanced features like multi-user access, comprehensive security measures, and dedicated customer support. They ensure seamless data management while upholding the highest standards of data security.
On the other hand, cloud backup services for small businesses focus on simplicity, affordability, and ease of use. These services often include intuitive interfaces and round-the-clock support to assist those without dedicated IT teams. Despite their simplified nature, they offer robust data protection and recovery solutions.
So, whether you're a small business looking to secure burgeoning data or a large enterprise seeking to manage vast data troves efficiently, there's a cloud backup service that will fit you.
Conclusion
In a time when data is the lifeblood of companies, protecting it is essential. As we've seen, corporate cloud backup services provide a dependable answer for safeguarding essential data. In addition to ensuring data security, they facilitate access, encourage cost efficiency, and offer automated backups to up-to-date protection.
These services provide advantages for both small and big businesses, and this is without dispute. They provide features catered to your particular requirements and service companies of all sizes.
I am here to help you!
Explore the possibility to hire a dedicated R&D team that helps your company to scale product development.