Web design cost: market prices, features, hiring a specialist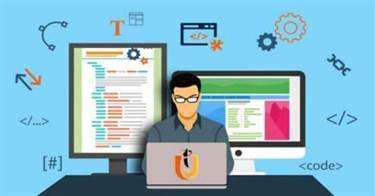 Creating a website requires a lot of planning. It is necessary that you know about all the costs in advance. Otherwise, the project might be stopped during one of the most important phases – design.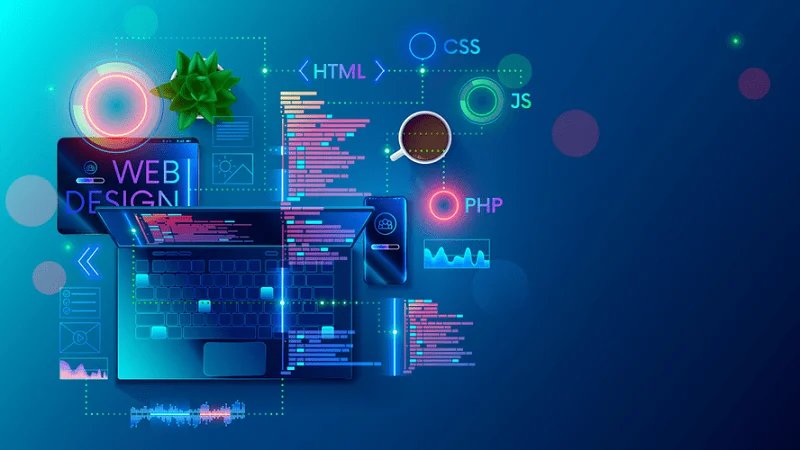 We shall cover the price for a professional website design, all the factors that influence it, and several other details that you might find interesting.
About the market prices
The market houses specialists of different levels from beginners to professionals. Skillful specialists charge higher amounts, and that is quite logical.
Generally, a web designer can charge $30-$250 per hour depending on the complexity of the project and their previous experience. Calculating an approximate time to complete your project is also an issue. On average, here are some estimates:
Landing page: about 20 hours;
General web design: 15-80 hours.
The bigger the requirements, the longer it will take for a specialist to complete the project. Keep that in mind when setting a budget.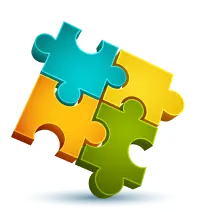 We are confident that we have what it takes to help you get your platform from the idea throughout design and development phases, all the way to successful deployment in a production environment!
Contact us
How can a web designer be paid?
While an hourly rate is the most popular payment option, there still are many other ways to pay web designers for their work. These include the following:
Flat rates
This is a favorite option for most clients because they know how much they'll pay in advance. However, web designers do not have the same attitude towards this kind of payment. You never know how much exactly a project will take.
Milestones
With milestones, a web designer sets up the prices per each implemented feature. For example, creating content will cost $500, while building a basic setup will be $160. This is a pretty reasonable pricing scheme because the payment takes place after each step and both parties do not risk too much.
Apart from hourly, flat rate, and milestone payment options, there are many other ways to pay a web designer. Nevertheless, these three options are the most popular ones today.
What forms the web design price?
There are several factors that determine the final web design price. Knowing them, you will be able to adapt your budgets properly in order to avoid any misunderstandings with your team.
Website size
In most cases, the size of your website plays almost the biggest role in price formation. More different pages mean more work that should be done. If all you need is one single page, then the price will be pretty low.
Big websites like online stores with hundreds of items on separate pages require huge investments. Designers will have to make sure that each one is optimized properly and looks good enough to make a user perform an action.
Generally, the size is determined by the number of pages. Thus, a website that has from 1 to 10 pages is considered to be small, up to 50 can be called average, and more than 50 is already a big website.
Copywriting
While you might consider copywriting to be something different from web design, it is actually a very close topic. The way the text information is presented on your website will determine whether the target user will perform the needed action or not. For the best result, copywriters often work with designers in one team.
Additionally, quality copywriting is beneficial for SEO. An expert knows how to insert proper keywords in the texts so the page would show up among the first pages in search results.
Giving a precise estimate is always difficult. However, you can expect the price to be around $60 per page if it is an online store or $300 per page if it is something else. You might find cheaper rates but it is unlikely that you would get the results you want.
Website style
It is possible to develop a website in any style you want. Still, it is best if you think of it as something that reflects your company and its attitude towards work.
A luxurious brand should have an appropriate style that reflects luxury. This includes jewelry, expensive clothing, and everything of the kind. For something simpler like computer services or builders, it is possible to have a simpler design that covers the ways you work with people, what you can offer them, and why they should choose you.
Styling may cost a lot, starting with $1,000 and not having any limits. Of course, you may just create another generic website that does not stand out from the crowd, but it is best if you give it some personal style.
SEO
Search engine optimization is one of the factors that determines the position of your website among the search results. The higher the ranking, the better it is for your resource.
What does SEO include?
Working with keywords.
Publishing relevant content in accordance with the keywords.
Building internal links from page to page.
Adding outbound links for better balance.
Organizing and structuring the content of the page.
Also, a lot of other details like the page speed, mobile-friendliness, sitemap accessibility, etc. are included in the list.
Responsive design
More than half of the current online traffic comes from mobile devices. This means that your website must be well-optimized for both desktop and mobile platforms.
A bad mobile version significantly reduces the trustability of a resource and lowers the website's ranking in the search results. A good mobile version does the opposite.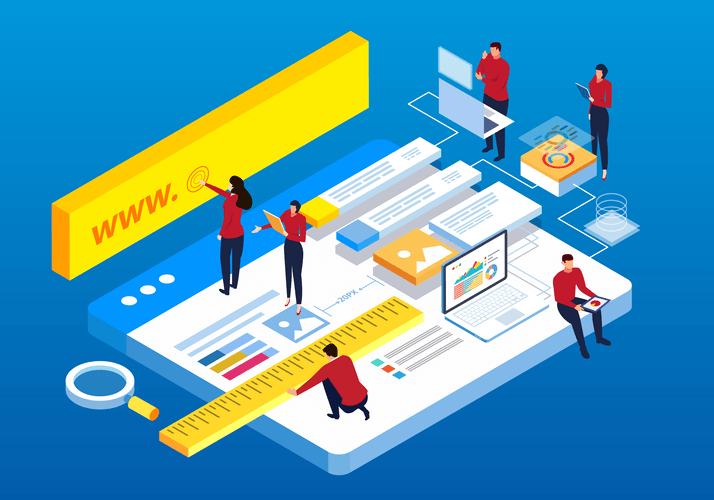 Where to hire a web designer?
Hiring a professional web designer is possible through several options.
Freelance platforms
Resources like Upwork, Freelancer, Fiverr, and many others house a lot of experts. There are designers of all levels from beginners to professionals. Finding a suitable specialist won't be an issue as long as you know what your website needs.
While freelancers offer the lowest rates, they still vary a lot depending on the project complexity and the specialist's former experience.
Staffing agencies
With the help of staffing agencies, it is possible to hire outstaff and outsource web designers for any kind of task. This option is more expensive than finding a freelancer but it provides something very similar to an in-house specialist.
The GlobalCloudTeam
With the GlobalCloudTeam, you will surely find an expert for anything you need. Our service has over 450 industry experts who know their job inside-out. More than 100 projects were already successfully completed with our team.
The bottom line
Now that you know the costs of designing a website, it is time to order one for your resource. Which one will it be? Hurry up while your competitors are still thinking!
I am here to help you!
Explore the possibility to hire a dedicated R&D team that helps your company to scale product development.