Benefits of using an IT Roadmap in your business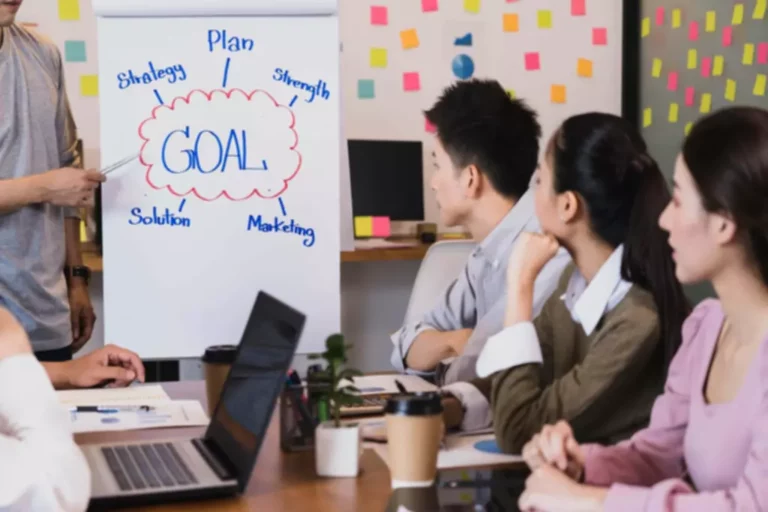 If you decide to improve your inner IT processes or add advanced operations, you must think about creating an IT roadmap. Whether you are planning to switch to a modern CRM system or are improving your supply chain, the technology roadmap will help you easily navigate your digital conversation and IT transition. The challenge is how to create it. This article discusses crucial moments you must learn about roadmaps before investing in IT.
The definition of an IT roadmap
An IT roadmap is exactly what it sounds like: it is a visual presentation of a company's plans and systems. It is a document that describes the goals, ideas, and improvements you decide to use in your technology for your company. These factors will bring technology to a new level. Main details of an IT roadmap:
Goals: a description of the planned achievements of the firm in the short and long term
Milestones: the main achievements during the development of technology.
Steps: what you must do to achieve your goals and milestones.
Resources: the workforce required to implement and maintain the systems.
Risk factors: internal and external barriers which can prevent a company from achieving its goals.
Timeline: a graph shows when to reach milestones.
As a rule, roadmaps describe the basic infrastructure, effective programs, and planned technological projects. They collect all the necessary data in one place so that you can evaluate the company's performance today and decide how you want to see it in the future. The visual component lets you take a strategic approach to your technology, focusing on developing and implementing a product.
Modern IT roadmaps classification
You may create roadmaps to showcase plans, timelines, and detailed work. The company may utilize one document to visualize infrastructure and operational capabilities and another to showcase changes to apps and services. The most famous types of IT roadmaps in different areas are as follows:
An Enterprise IT roadmap visualizes the firm's tactical IT plans to achieve business goals. It helps shape enterprise architecture by defining ideas and projects, including implementing digital techniques, change management, and juridical aspects.
The IT project roadmap is a tactical review of the leading project implementation steps. The strategy does not describe specific points, focusing on the main stages and functions of the program.
The IT architecture roadmap represents a complicated platform and shows how software and enterprise-sized companies fit in with internal operations, goals, and potential.
An Engineering IT roadmap is a technical strategy describing long-term ideas for making or improving software or physical products. In other words, this is a brief description of the milestones and goals engineers must achieve to finish the development.
All high-quality IT roadmaps provide regular operational updates and guarantee clarity of procedures and constant access to information for all project teams. It ensures greater accuracy of investments, rational prioritization and management decisions, competent risk assessment, and economic profitability. Such results can only be achieved if the team is ready to utilize the strategic tool fully.
Main advantages and disadvantages of a technology roadmap
A technology roadmap's overall function is to align your target parties' activities, including IT, software developers, operations managers, and sales, by forming an action plan for implementing new technology solutions or supporting existing systems. Let's discuss the main pros and cons of the IT roadmap. IT specialists highlight the following benefits of the document: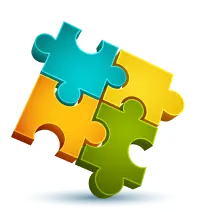 We are confident that we have what it takes to help you get your platform from the idea throughout design and development phases, all the way to successful deployment in a production environment!
Contact us
The ability to do IT initiatives as strategically as possible: creating a roadmap makes it easier and faster for the team to identify elements that align with the firm's tactical goals and those that need to be eliminated to prioritize resources properly.
Capital savings: if all stakeholders consider the projects and goals of their departments, taking into account the development strategy (the roadmap provides this), they can eliminate irrational tasks and systems that cost the company a large amount and redirect these resources to more promising programs.
Continuity of company technology systems: if your IT and operations departments have been given a detailed list of their primary duties to the organization. They will be more vigilant about critical elements that could disrupt a company's technology foundations, such as software license expiration or internal systems that need to be updated by a specific date.
The key downsides of such a tool are associated with inaccurate and fragmented data. When false information is used, the quality of the roadmap deteriorates. To avoid trust issues, you should carefully examine system data before planning. If your company has experts in the subject area, involve them in work. If there are no in-house experts, look for industry analysts or consultants.
Primary stages of creating an IT roadmap
The key to building a successful roadmap that will benefit your organization is to place strategy at the center of the project. A roadmap that focuses on development is not just a description on paper of different organization systems. It lets you form and detail technology initiatives and tasks specific to the company and understand how they are consistent with the future of IT in general. Main stages of creating such a strategic tool:
Identify the main goal: the end objective is the vital detail of every roadmap. Initially, you need to determine the fundamental purposes of the total project, so it will be easier to determine the short-term aims that will allow you to reach the target.
Collect feedback: more than one person will work on creating an IT roadmap. All concerned parties should share their vision for the evolution of the organization's IT tactic. Collecting opinions and using them when building a roadmap increases the chances employees will utilize the document in the future.
Determine the advancement period: when creating a successful roadmap, it is essential to look at things realistically. It would help if you were rational about setting goals, calculating a budget, and identifying deadlines. It doesn't matter how good your idea is if the stakeholders can't meet the deadline. Communicate with employees, evaluate their knowledge and experience, and set deadlines considering your conclusions, not desires.
Assign roles and responsibilities: the lack of exact authorities is why the roadmap doesn't work. When creating an IT roadmap, you need to clarify the duties of each employee to avoid scandals and redo the job.
Try to act consistently: create a pattern you will follow for IT development programs. It will speed up the extension of plans and facilitate their implementation.
It is essential to remember your roadmap is not a static tool. As trends and techniques change, you also need to adjust the concept of work. No one says you need to add advanced items to the document weekly. But remember to review the spheres of the company's development at least semiannually.
IT roadmaps are a valuable tool in any business which uses flow charts in their daily work. The primary assignment of such a tool is to agree on all critical aspects of the organization's activities, creating an explicit action and support plan. Better prepare for the future by building your strategy now.
I am here to help you!
Explore the possibility to hire a dedicated R&D team that helps your company to scale product development.