Types of Digital Enterprise Systems and Their Applications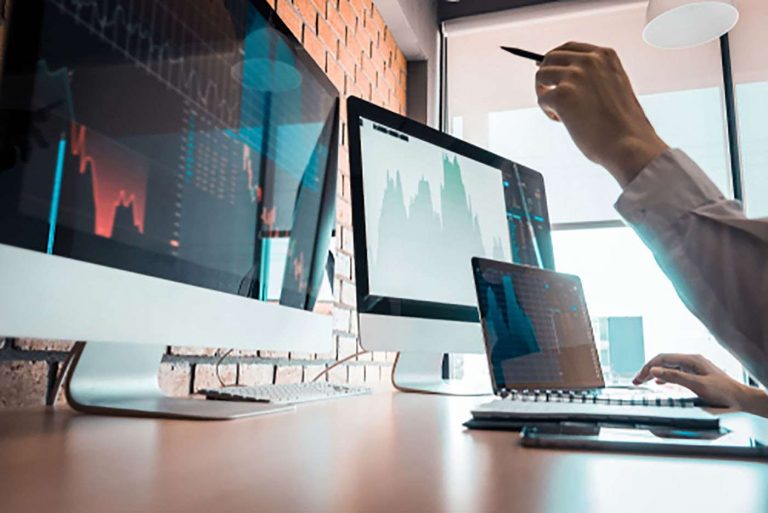 It seems to reason that there would be a wide range of types of enterprise systems, given the vast number of distinct businesses, governments, and educational establishments in existence. They all serve different purposes. It is certain, however, that all such programs improve business productivity to the fullest extent possible.
Enterprise Software Systems definition
To begin, what exactly is a business system? In layperson's terms, it's a collection of programs that a corporation runs for the following functions: taking care of data, analyzing data, managing clients, and coordinating with other internal and external processes are all on the table.
This business program typically emphasizes automation to increase productivity across the board. Information can be gathered more quickly and accurately with a script, so there's no need to do it manually. The Global Cloud Team may develop any equivalent enterprise software to assist your business.
Types of enterprise systems
Business activities like customer interactions, supply chain management, and human resources planning can be handled more efficiently with the support of enterprise systems. Large corporations and organizations frequently use them to computerize and standardize their procedures. We will now discuss the most common types of enterprise systems. All of them are designed to accomplish something unique and offer specialized resources.
Customer Relationship Management (CRM) software
When it comes to handling the inner workings of a company, a customer relationship management system is a must-have. In a nutshell, this app's primary purpose is to supply all client information. A CRM system allows you to do the following:
Create new avenues for making sales.
Track down the source of the problems with the service.
Measure the success of advertising efforts.
Disseminate data to related divisions and more.
It's a crucial resource to speed up even the most mundane office tasks. Consider your company's marketing division as an illustration. The professionals no longer have to go through the trouble of manually gathering the necessary data; with just a few clicks of the mouse, they have access to the whole set of numbers on their screen. Time is one of the primary resources, and enterprise software solutions are a significant reason why.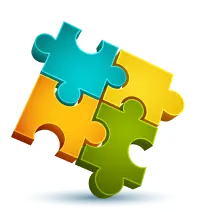 We are confident that we have what it takes to help you get your platform from the idea throughout design and development phases, all the way to successful deployment in a production environment!
Contact us
What are the many types of CRMs available?
It's probably apparent that "customer relationship management" is too vague. The scope of work with this program may be broken down into three categories: analysis/operations/teamwork.
Data, charts, and graphs are vital to analytical Customer Relationship Management (CRM). Information about your clients and their interactions may be collected using this app. That way, you have access to everything you need to enhance the performance of your various divisions.
The next level of CRM is an operational system that prioritizes internal operations. Management of customers and orders, as well as developing marketing strategies and providing customer service, are typical examples of contexts in which this sort of application is found.
Information exchange among employees is vital to a collaborative customer relationship management system. Through the CRM program, your specialists will have unrestricted access to data held by other divisions.
CRM Examples
We'll show you good platforms by providing various instances. HubSpot is great for marketing campaigns, lead management, and sales; Marketo is keen on automation, promotion, client communication, and predictions; and Salesforce is excellent for data sharing, support, automation, and reporting.
Hundreds of enterprise software apps are waiting to be put to work to increase your company's revenue. However, the most outstanding solutions are CRMs built from the ground up to meet specific business requirements. The construction of such clouds is a forte of the Global Cloud Team.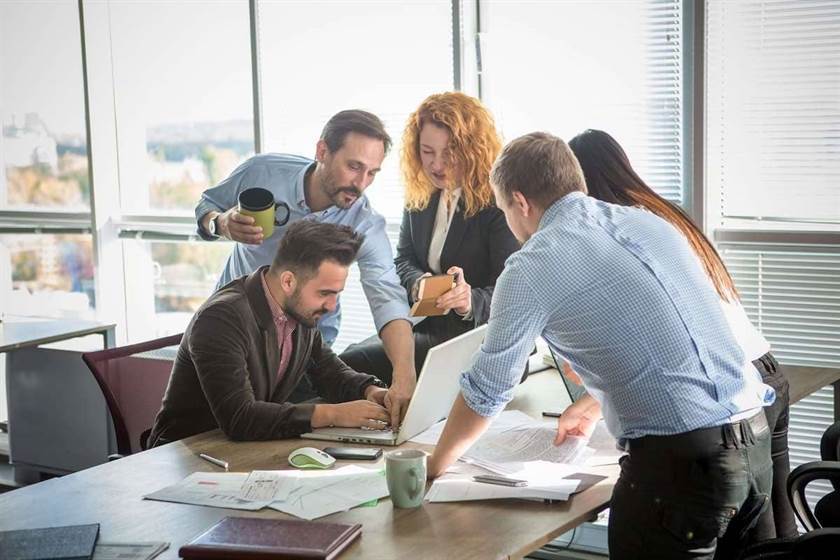 Enterprise Resource Planning (ERP) software
To maximize the value of the organization's assets, leaders use an ERP system. We may characterize it as a suite of programs that streamlines information exchange and consolidates administrative tasks.
In addition to the normal day-to-day operations, administration, accounting, project management, and data visualization are all within reach with an ERP system. Custom corporate resource planning software is becoming popular among CEOs who value efficiency and effectiveness.
To what extent may an ERP go?
Let's look at what this digital enterprise system entails and how it might help your business. Project management, production, advertising, bookkeeping, and human resources are all examples of these fundamental activities.
An enterprise resource planning system aids project managers in optimizing the overall workflow and gaining insight into various teams' requirements. For a birds-eye perspective of the situation and guidance on where to make adjustments to improve outcomes, it's hard to beat.
Whether we're talking about retail or production, things seem the same. Timetables and processes are still within your control. However, it also allows you to check stock, evaluate product quality, and perform a plethora of other functions typically necessary for the use of the software.
Finally, the scope of human resource management extends even further. Methods of evaluating the efficacy of various specialists and implementing training materials for staff members are also a part of this.
Supply Chain Management (SCM) systems
An SCM is essential for any business dealing in the processing of raw materials into finished products. Because different companies are responsible for various aspects of the supply chain, this software is commonly used by more than one.
Application-wise, Supply Chain Management (SCM) scope includes procurement, logistics, inventory, production, coordination, and dispatch.
The specific procedures may vary from business to business. In the grand scheme of things, SCM software streamlines the regular tasks of everyone involved in producing, distributing, and retailing a company's goods. When the distribution network is extensive, this is of great importance.
Major enterprise applications
Several different applications serve distinct purposes in addition to those mentioned above three main categories.
Marketing
It makes sense to save money by purchasing a tailored solution if all your business needs is a marketing tool. It becomes impossible for a growing business to keep track of all of its marketing efforts using manual methods.
A system like this may automate your social media and email interactions, help you better target your audience, obtain leads, and convert those prospects into loyal customers. In addition, you have access to insightful analytical figures to alter your approach.
More applications are available to assist with tracking and forecasting across several marketing channels. Almost every aspect of your business might be streamlined with the help of software developed by the Global Cloud Team.
Business Intelligence
Sifting through massive amounts of information and statistics to arrive at sound conclusions is frequently tedious and time-consuming. Using data mining, benchmarking, and statistical algorithms to find trends and make predictions, Business Intelligence (BI) software helps streamline this process and give better outcomes to the company management.
Managers may make educated decisions without needing to be statisticians because of the BI systems' straightforward charts, tables, and graphs revealing trends and patterns in complex reports. Organizations may improve their decision-making with the use of business intelligence tools.
Such software frequently encompasses anything connected to data administration, big data visualization, assisting professionals source information, and more. Business intelligence is an efficient and inexpensive method of gathering all the data necessary to formulate a plan of action or implement a new approach inside an organization.
Payments
Although many businesses might benefit from integrating with outside services, not all are willing to do so. Some companies seek to develop their gateways or use direct payment methods to avoid third-party intermediaries. Considerable variation exists depending on specific company guidelines and requirements. The good news is that creating a tailor-made solution to meet your business's unique needs is always feasible while still being safe, transparent, and efficient.
Create a custom solution
Each business area requires specific software systems. The IT sector is focused on meeting a wide range of demands. Unique customers' needs may combine distinct aspects of enterprise platforms. Such scenarios lead to the creation of custom solutions.
We at Global Cloud Team design unique applications for businesses to help them reach their goals. With over 450 experts on staff, we can always find a group of engineers with decent experience in your field. Learn more by contacting us right away!
I am here to help you!
Explore the possibility to hire a dedicated R&D team that helps your company to scale product development.