Customer Service Excellence: What Is It and Why Is It Valuable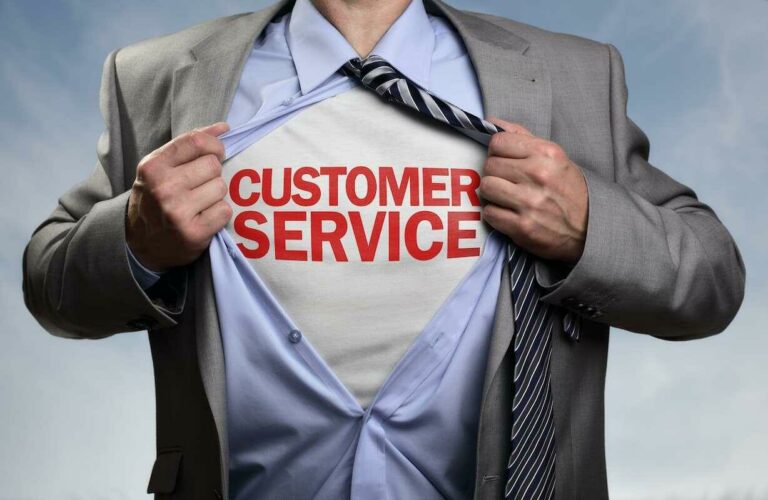 One of the critical characteristics of an effective company is superior customer service. Many prosperous firms place a high priority on client happiness. Most businesses have a whole division devoted to comprehending consumers' needs and experiences to improve clientele satisfaction. When your business can deliver excellent client service, you can notice a rise in revenue, more satisfied clients and staff, and brand awareness within the communities you serve.
What is customer service excellence
It is vital to know what is excellence in customer service. In the eyes of the client, customer service excellence is a flawless interaction with your business. Nobody likes having to go through more hassle, correct issues, or repeat things they've previously reported. Consumers seek a service that meets their needs or resolves all their problems.
The definition of customer service excellence is: when a company and its workers help clients who utilize or purchase its goods and services, they demonstrate customer service excellence. It may include assisting clients with their purchases to resolve issues online. By attending to client demands, service representatives ensure that consumers have a positive experience. They can communicate with clients face-to-face, over the phone, or online through chat or email. Developing service skills can help you grow in your trade since they are a set of abilities that clientele value. The goal of client service is to assist clients throughout their entire encounter with the business.
To ensure that the client feels heard, appreciated, understood, and cherished, go above and above with clientele service excellence. To do this, many businesses undertake surveys, regularly perform market research, note common client inquiries and grievances, and demonstrate to the client that they directly influence the firm.
Components of a customer service
The primary objective of the client experience is to enhance brand perception and happiness since these factors directly influence customer loyalty. Clients are more inclined to refer the business to their loved ones if they feel good about the buying process. Additionally, he will return if the client has a positive brand experience.
Clientele experience includes the following components: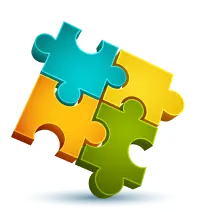 We are confident that we have what it takes to help you get your platform from the idea throughout design and development phases, all the way to successful deployment in a production environment!
Contact us
the customer's journey;
points of contact with the company, such as email, phone, online chat on the website, the chatbot in the messenger, etc.;
Impressions are made during the interaction, such as when they click a link, speak with a manager, register, or make a purchase.
You need these components to get customer service excellence.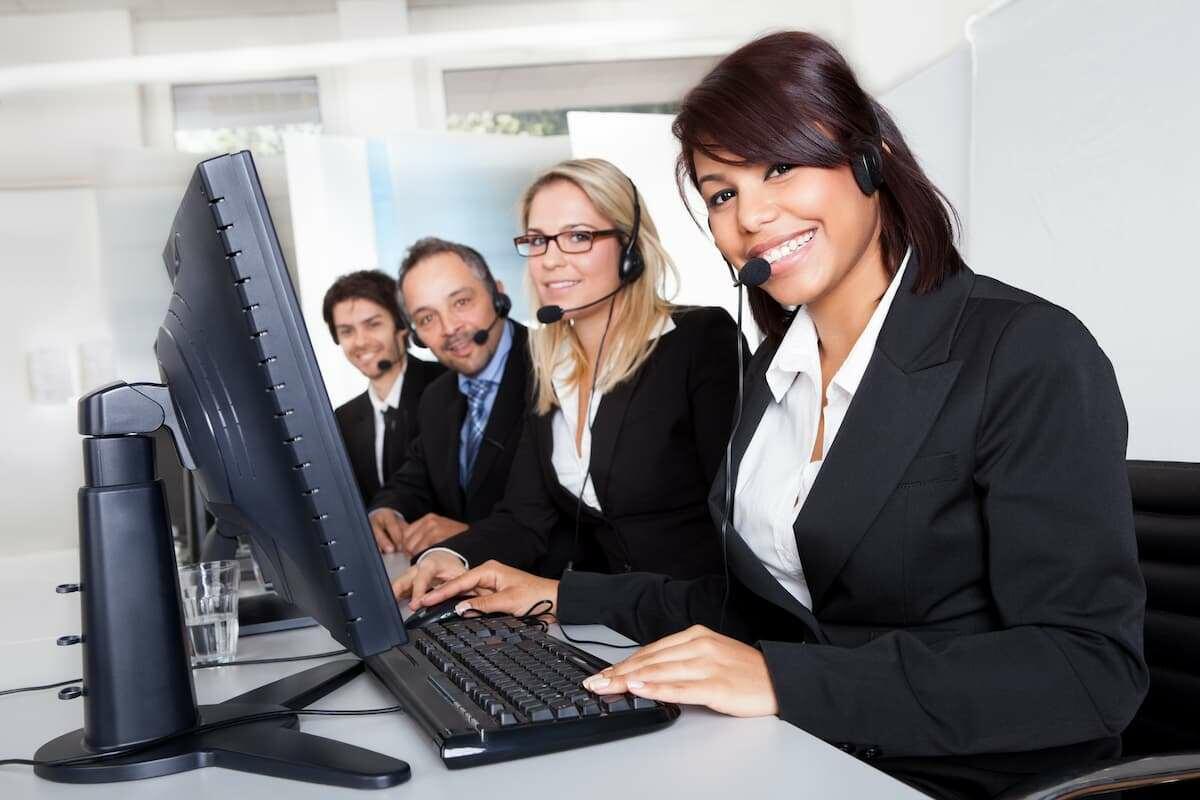 Critical metrics for calculating clientele experience
To understand whether you need to improve your communication strategies with people or not, it is important to conduct an analysis. This can be done using the indicator measurement. The primary metrics allow you to find out Customer Service Excellence:
NPS (Net Promoter Score). It is an index of clientele loyalty. This indicator shows how likely customers are to refer to the business, its goods, and services. The user is given a scale on which the client can remark and score items from one to 10. NPS enables you to determine what consumers enjoy and dislike.
CSAT (Client Satisfaction Score). It gauges how well a user interacts with a particular service or item. For instance, the clientele is given the option to rate: poor, average, or exceptional after calling the support service.
CES (Client Effort Score). The metric captures user endeavors. It is helpful to find out how simple it was for the client to carry out the desired activity, such as placing an order. The clientele is given 4-5 response alternatives for CES analysis to determine the degree of difficulty.
CCR (Customer Churn Rate). The percentage of consumers that grow disinterested in a brand and its products over a month, quarter, or year may be calculated using this statistic.
The optimal improvement strategy may be developed based on the outcomes of these metrics. They are used to assess the quality of the clientele experience.
Why improving customer experience is important
For your business to succeed, clients must have a great experience since happy clients become loyal ones who boost sales. It may seem not easy, but it's worthwhile even if you have to work more and concentrate on your customers' needs.
Why improve customer experience:
Improve client retention;
Increase clientele satisfaction;
Increase cross-sells and up-sells.
Even though there are perks, if the client is unhappy with the service, he will go to a competitor. Customer service excellence is, therefore, crucial for the company. Even with challenging clients, you must discover a common language. A business's sales, profitability, and client base will all grow under competent client service management. The expense of acquiring a new client is 6-7 times more than the cost of keeping an existing one.
5 qualities needed for customer service excellence
The ideal communication with customers is based on several important company characteristics. A few critical guidelines for providing excellent service include:
Rapid response. Customer service excellence must include accessibility through various support channels, confirmation of consumer needs, and prompt response to those requests.
Swiftness and effectiveness. Modern clients are very impatient and anticipate handling their demands swiftly and effectively. Quick reaction times are the most crucial component of successful client service. The problem's resolution following the initial contact is also crucially important.
Competence. One of the essential elements of high-quality clientele service is the professional competency of front-line staff.
Politeness. The cornerstone of good client service is courtesy. The helpdesk staff's degree of civility significantly impacts how customers are treated.
Subsequence. As customers interact with businesses through various media, continuously delivering an outstanding experience is essential. Furthermore, regardless of the point of contact, clients demand more economical and thorough service.
These are just a few qualities that great client service representatives possess. By following these qualities, you can be sure you will find your team's best representatives and create a culture of excellent customer service in your business.
Typical customer service mistakes
Many companies make frequent mistakes that lead to loss of clientele. The following is not advised while working with clients:
Save time by using standard texts. The prepared content is impersonal, and the consumer needs to believe that they are interested in him.
Making a client endure a prolonged wait. The customer is unaware of any objective justifications for this, but there may be some. He gives off the sense of being ignored. As a result, customer service should try to reduce wait times.
Various staff for one client. One person working with the client is preferred.
Become rude and unpleasant.
Care and support are what the client expects. It is based on the service that the buyer decides on further cooperation. Properly built customer service will increase sales and make the company more attractive.
Final thoughts
Today, it is evident that enhancing client service creates enormous opportunities that directly impact how well you perform your job. With the right customer service strategy in place, your business becomes more customer-centric, which has long-term advantages.
Any company dreams of providing impeccable service and providing a great customer experience. The better the customer service, the more positive feedback, recommendations, and willingness to order again and again from this particular company. Loyal customers are willing to pay more and stay with their favorite brand almost forever. To maintain such loyalty, companies need to analyze feedback better, be flexible, and quickly make non-standard decisions regarding the client's needs. Customer service is becoming a new marketing tool. It affects brand perception and business performance as powerfully as traditional marketing once did.
I am here to help you!
Explore the possibility to hire a dedicated R&D team that helps your company to scale product development.