Why Hire a Web Developer?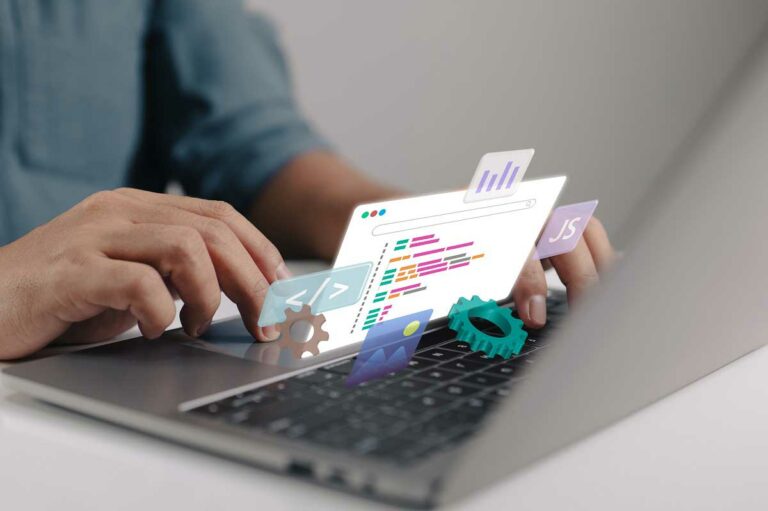 Business has changed rapidly in the last few years, and it continues to change in even more dramatic ways as time goes on. What was once thought of as a passing fad by many, the internet is now one of the leading forces of business as a whole. Creating an engaging and navigable website is not as easy as it sounds – and if you don't believe me, try it for yourself. Even the simplest of tools still limit the user in so many ways. 
A web developer gives you as a business owner the freedom to create the website that you want without compromising. Not everyone has the time to learn all the tools, and as websites gain more functionality, they become more complicated on the backend. 
A web developer will undoubtedly increase your profits as it decreases the amount of problems that a potential buyer could face. Keeping a potential customer on the hook is hard work, they may leave for any small mistake. Mitigating those mistakes is what web developers do best. 
What does your ideal website look like? Can you imagine it? If you can't, a web developer will be there to help you work through your vision. 
So What are you waiting for? Below we will go over what options you have when choosing web developers and what benefits each option brings.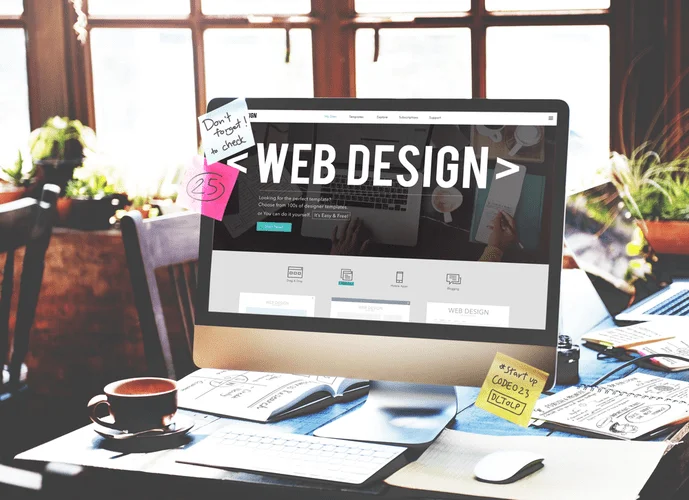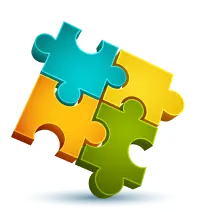 We are confident that we have what it takes to help you get your platform from the idea throughout design and development phases, all the way to successful deployment in a production environment!
Contact us
Freelance Web Development
Freelancing is what many people think of when they think of hiring their first web developer. Developers come in many shapes and sizes, and one size does not fit all. Your company might not benefit as much from a top of the line developer, and your budget might just not be able to afford it.
These are all things that must be considered when choosing what's best for you. If you have a larger company with multiple different things to showcase and sell, a large HR department, and a large advertising department of your company, you might consider a more experienced developer. 
That said, If you have a simple product, simple pitch, and simple staff, you can go with a less experienced developer, while still understanding that there are risks involved with picking someone that might not have all the tools or experience that they need to make your website a success. 
Budget is always a factor when considering the differences, as it should be. If someone isn't sold on the efficacy of a personalized web developer, it's not a surprise that they wouldn't set aside a larger budget for something that they think isn't necessary. 
Now that said, the curve for each company will look different, but it will always follow a trend of diminishing returns. Not every site needs all the flashy lights that some other sites need, but they still might benefit in some small way from it. Some sites need the developer that will go the extra mile to get the results that they want. 
When choosing freelancers, it's really on the company themselves to determine what is best for them, and that is not an easy task. There are many sites that one can choose from when choosing a freelancer such as social networking, personal blogs, or freelancing platforms like Freelancer, Fiverr, or Upwork. Some platforms (including "Freelancer") include personal reviews and portfolios of each individual. 
Choosing a freelancer comes with many pros and cons. Let's detail them below. 
Freelancing Pros:
No benefits

Lower cost overall

Works according to a specific contract

Can work on single jobs or be assigned to one.
Freelancing Cons:
Accidentally picking the wrong freelancer

Missing deadlines

Could be unintentionally scammed

The onus relies solely on the company, not the freelancer
Like any work for hire, the risks are subjective. If the positives outweigh the negatives in your case, then go for a freelancer. Remember that your business relies on your decisions and that trust in your own decisions can sometimes make or break them in the long run. 
Outstaff Web Developer
Outstaffing is a step away from freelancing. You as a business owner choose an outstaffing company, and they choose the person that will be servicing your company. This is great for business because the person that you hire is never technically employed at your company and is only considered as a service that you paid for. 
Another great thing about outstaffing a web developer is that the quality of work does not rest on you, the business owner, but the outstaffing company. Each outstaffing company will have specific expectations that they will apply to each of their developers and they will take responsibility for the quality of their work. 
Outstaffing is as simple as contracting the service, paying for the service, then receiving the completed product. A literal dream scenario for taxation purposes. 
Outstaffing also allows you to control what you produce. You contract a specific service, that service is completed, and you pay for exactly that service. Nothing extra, nothing additional, just what you want. 
Outstaffing isn't without its own consequences, however. Let's look at the pros and cons for outstaffing. 
Outstaffing Pros:
Taxation is a breeze

Still cheaper than an in-house developer

Task-based hiring model

Pay for service and nothing more
Outstaffing Cons: 
Communication relies on the client

Client will get what they ask for and nothing more

If the client asks for something, and the request is not understood fully, it will still be completed and charged. 
Outstaffing is certainly better than freelancing in some situations, but it comes with some significant drawbacks. 
Not everyone is as articulate as they strive to be, and communicating how they want their product to look can be more difficult than they first imagine, causing the end product to cost much more than it would if the lines of communication were already established. 
Outsource Web Developer
Outsourcing web developers are generally the most common hiring method and are one of the most reliable. Outsourcing can functionally work in many different ways, but it generally looks like a company going to an outsourcing firm, getting assigned a specific developer and having that developer work with them for the entirety of the project and be put on call for future projects. 
Web developers are considered as part of the company while they are assigned to the project and generally work very closely with all others that are involved in the project. This is hugely beneficial because they require slightly less oversight than a typical freelancer but still get the benefit of selecting a specific one that's right for the project and the benefit of cost. 
Pros of an Outsourced web developer: 
Skilled workers

Overhead greatly reduced

Outsourcing firms commonly have guarantees

Developer is responsible for the result, not the specific job. 
Cons of Outsourcing: 
It can be more expensive than freelancing

The company doesn't have direct control of all aspects of the developer

Selecting the right specialist can be challenging as the firm typically chooses for you
Hiring an outsourced developer is much like hiring a new temporary team member, and can  be thought of like that. There are significant drawbacks, but they generally are outweighed by the positives when considering most serious projects. 
Why Global Cloud Team
Global cloud team understands the advantages of each of these different methods and has worked to minimize the cons of each while still preserving the pros. Global Cloud Team provides qualified specialists that are ready to work with your company for one project or many. Hire a whole team or a single developer – it's up to you.
Other pros include: 
4 Global offices – we're always ready for you

Over 450 specialists in different fields

Deadline guarantee

Hire up to 25 engineers at a time
Global Cloud Team is an experienced team with many projects under our belt. We have our work on display and often rehired for different jobs within the same company. 
Interested in using Global Cloud Team? Reach out today. We respond within 24-48 hours regardless of the inquiry. 
I am here to help you!
Explore the possibility to hire a dedicated R&D team that helps your company to scale product development.