Ecosystem for DevEducation IT College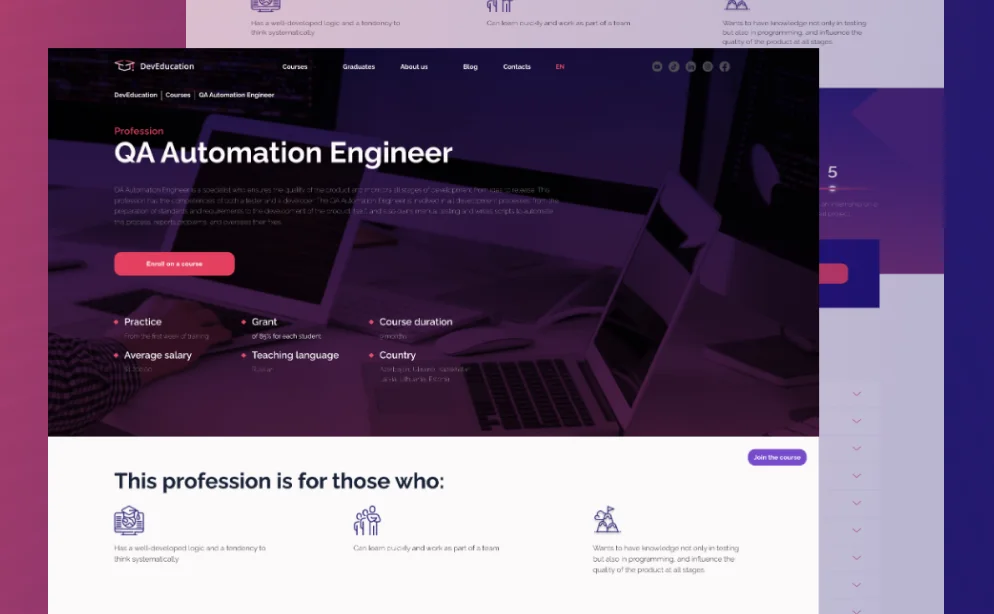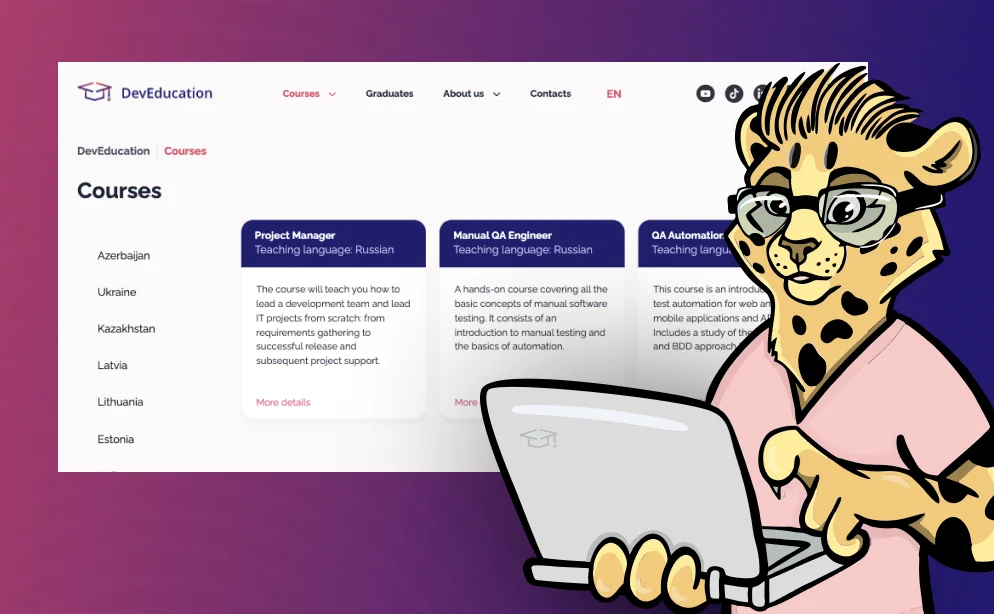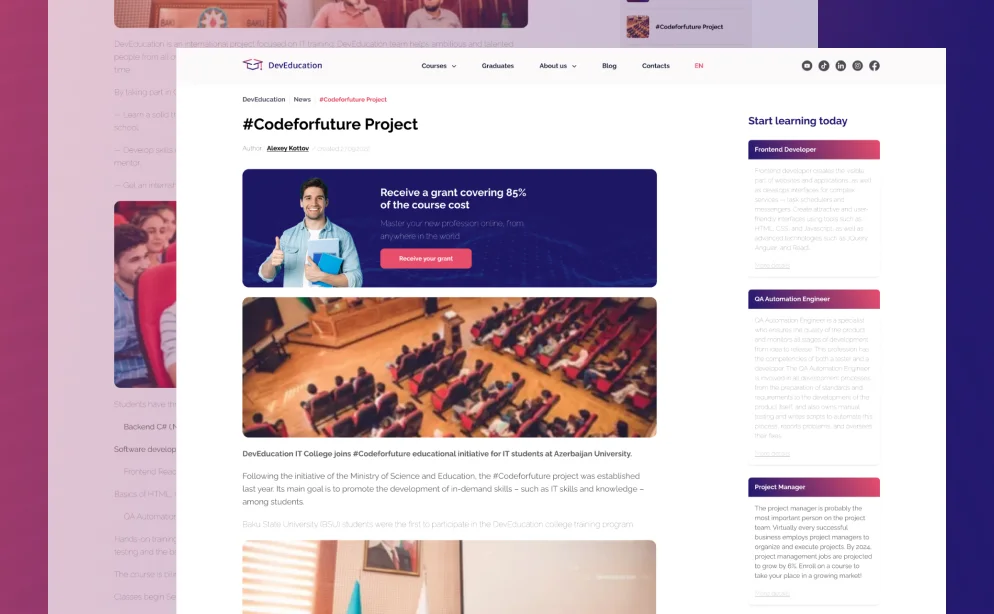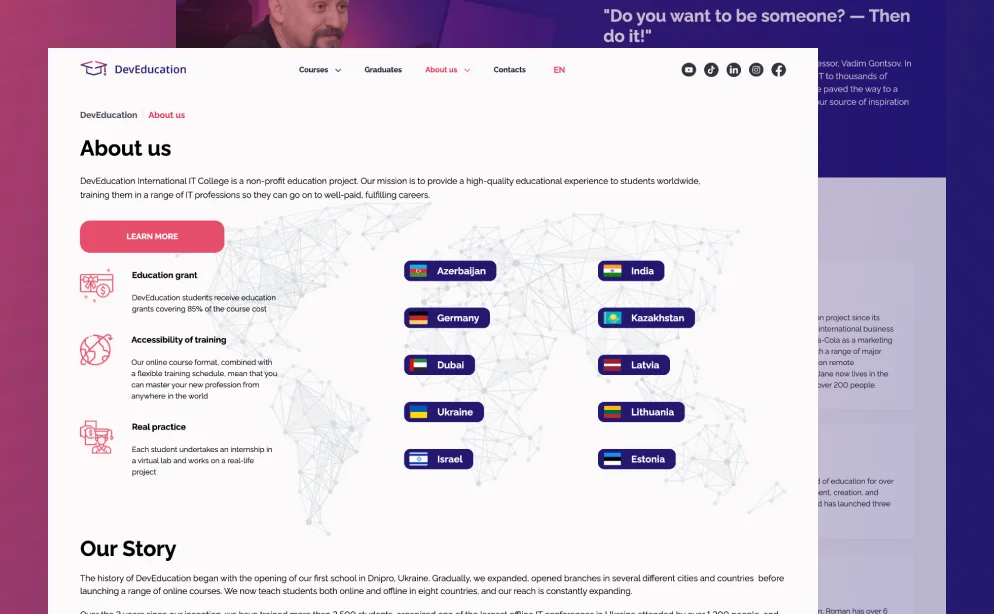 About the Project
DevEducation IT College is an international non-profit educational project that trains students online in eight countries. A special feature of the project is that each student gets to practice in a virtual laboratory and is offered an internship on a real project.
The virtual lab is the college's proprietary platform, which the student receives access to after completing the theoretical part of the course. For example, a FrontEnd developer works on a project all the way from its creation to its development and release.
Customer Requirements
Creating a multilingual website
Improving SEO of the site
Creating landing pages and using them to attract traffic
Integrating with various CRM systems
Creating a sophisticated technological platform that can be used to practice coding
Technical information:
A multipage site with more than 1,000 pages, previously focused on offline business, has been refocused to online business. This involved a global redesign of the content as well as the structure of many of the pages. All content has been optimized for search and translated into four languages. The site opens in the user's language and defaults to displaying the courses available in their country. The project is made with Cloudflare Workers integration to provide different page content depending on the filter set without changing the URL.
Online businesses are available in different countries with their own sales teams, so we decided to integrate multiple CRMs within the same application form. Also, we have designed a convenient system for managing courses from the administrative panel, which allows updating the information on the site without the developers' help. We implemented the processing of leads from all forms and their distribution among different CRMs by moving the processing from WordPress's core to a separate microservice. With that, we were able to reduce the frequency of global project releases whenever the customer's requirements changed.
Project team:
2 Project Managers
4 Full Stack Developers
2 QA
1 SEO Specialist
1 Content Manager
1 Marketing Specialist
Team
We have extensive experience in the development of highly scalable robust distributed platforms. As an example, the largest project was developed by multiple collaborating Outstaff Teams within GCT employing over 70 engineers.
The developed financial services platform supports up to 5 thousand updates per second and serves millions of end-users.
We believe that it takes great people to deliver a great product.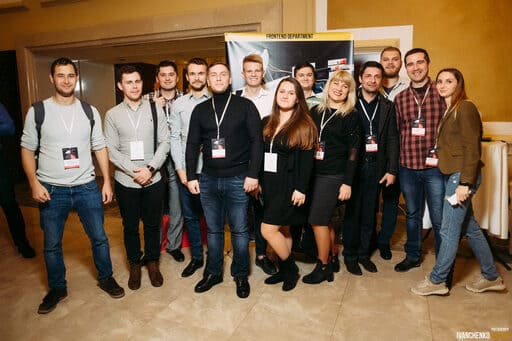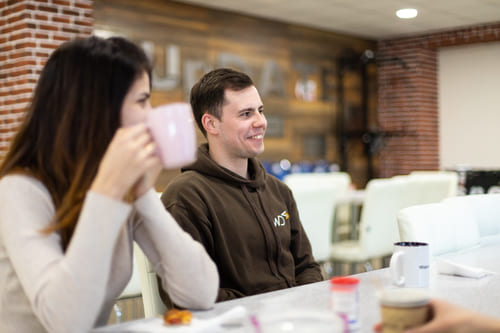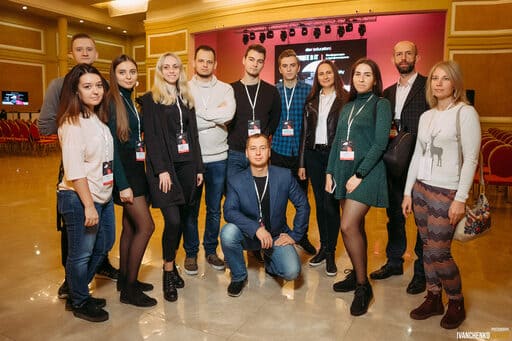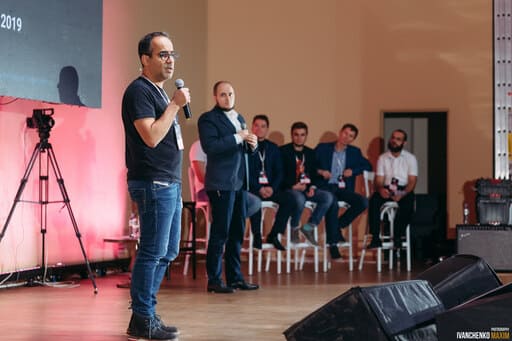 I am here to help you!
Explore the possibility to hire a dedicated R&D team that helps your company to scale product development.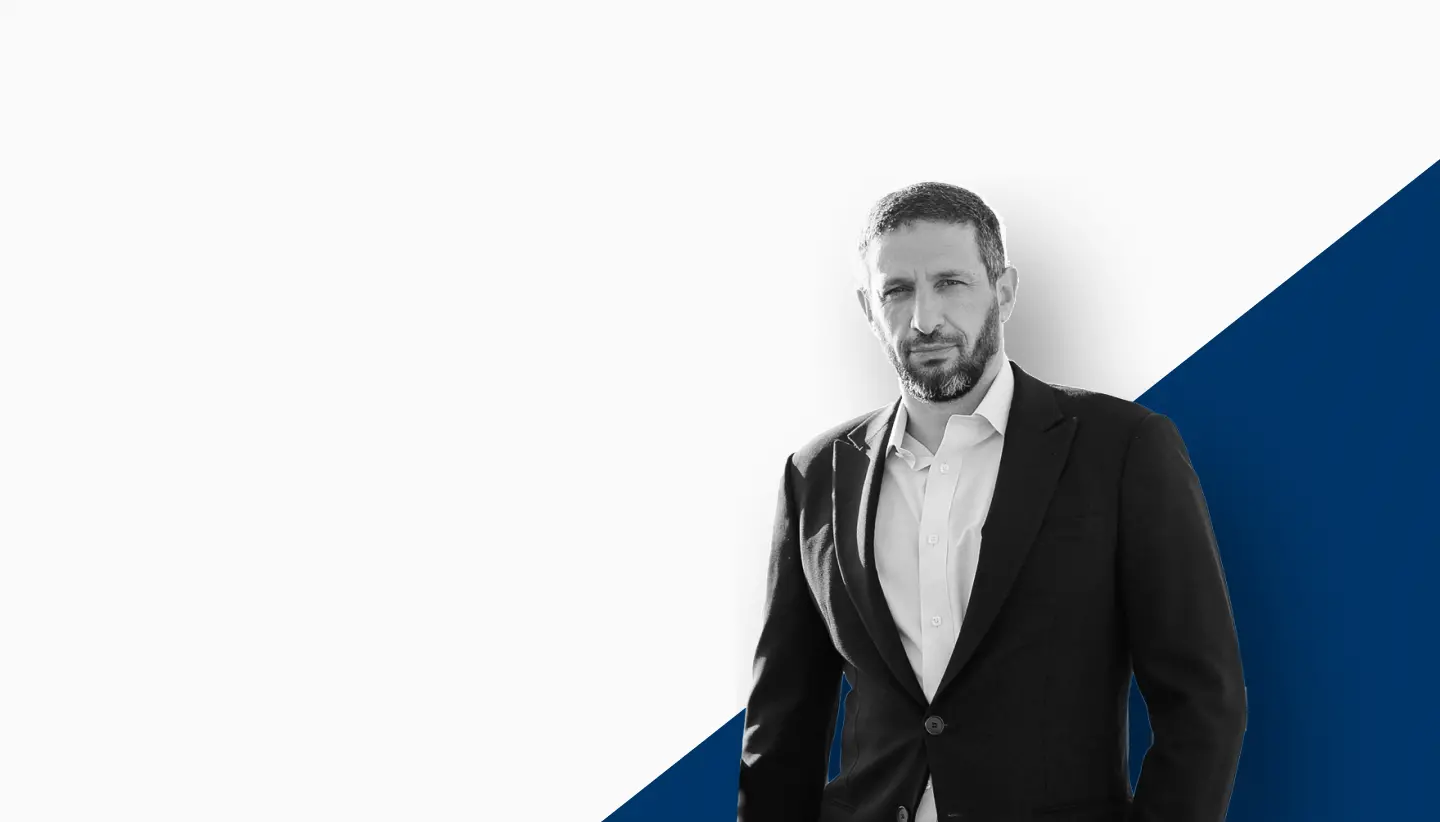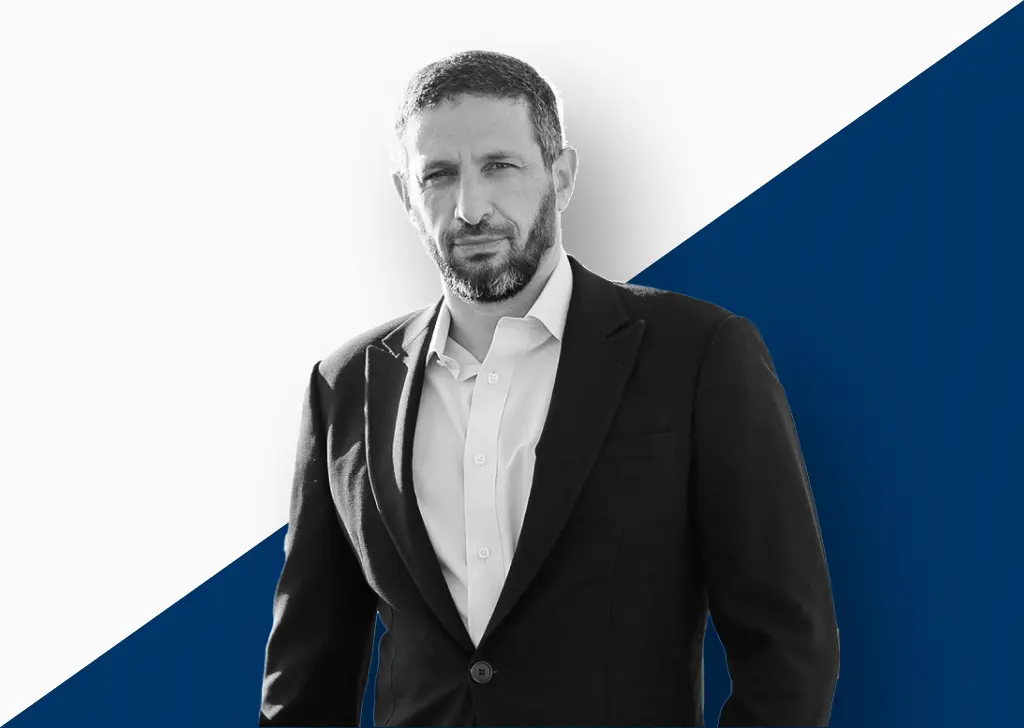 Our scalable workforce is specializing in the following areas of software development

When it comes to developing software for the financial sector, cooperate with GlobalCloudTeam
We have the skills, experience, and resources to develop even the most complex healthcare solution
Unlock innovative technologies and use customized media and telecom software products
Strengthen your market position with GlobalCloudTeam eCommerce solutions
Explore our solutions

Explore All